Last Update
September 7, 2018
Categories
C4I, Communication Systems
Electrical, Electronics & Electro-optics
IT, Computing and Software
Radar, Sonar, Navigation, Targeting, Surveillance
Services (R&D, training, engineering, consultancy, …)
Training & Simulation
Cirrus Real Time Processing Systems delivers high quality products and services to meet customers' information processing goals in real time and mission-critical applications. Cirrus provides expert software development, test, integration and support services to a range of clients including the Australian Department of Defence. Their ISO9001:2000 quality management system is based on MIL-STD-498, and has been tailored to the unique requirements of the real time world.
Cirrus holds significant expertise in developing solutions for audio and sonar applications, real-time databases, customised displays, command decision aids, signal processing and simulation.
Extensive in-house research and development since the company's inception has led to a broad range of proven acquisition, recording and data processing products as well as a number of breakthrough algorithms, techniques and intellectual property. The company's products have established a strong track record with the Australian Department of Defence and other major clients, with many of their products in-service with the armed forces.
Cirrus' innovation and quality are recognised by their receipt of numerous awards and accreditations, including the Telstra-NSW Government MYOB Business Owners' Award, ABL President's prize for innovation, and Defence Recognised Supplier status.
The company's products and services list include:
Acoustic Processing; Communications Systems & Arbiter Technology; Data Mining & Pattern Analysis; Integration Software; Recording Systems; Simulation & Training Systems; Turnkey Systems Manufacture; Software Development Services; Sensor Analysis Services; Systems Engineering Services.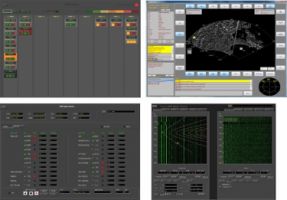 Cirrus Real Time Processing Systems
Level 1, 418a Elizabeth Street, NSW, 2010, Surry Hills, Sydney, Australia
+61292814449
+61292814933
getinfo@cirrusrtps.com.au