Last Update
October 6, 2016
Categories
Aircraft, Helicopter, UAV, Spacecraft & related equipment
Electrical, Electronics & Electro-optics
IT, Computing and Software
COMPUPOWER PVT. LTD., over the years has earned the recognition of Indian Defence industry for its capability to produce highly reliable data bus couplers and interface transformers for MIL-STD-1553B applications.
COMPUPOWER is promoted and headed by professionals in the field of electronics. The Company is pledged to meeting users' needs for increased reliability and improved price/performance of MIL-STD-1553B data bus products for defence and aerospace applications.
COMPUPOWER and its engineers have been involved in the design and development of various products conforming to MIL-STD-1553B. Indeed, the Company's line of data bus products, spans the needs of avionics designers and remained at the leading edge of military data bus development in India.
COMPUPOWER provides custom design, manufacturing and test services related to MIL-STD-1553B Data Bus products, in addition to offering off-the-shelf products for Military and Aerospace markets.
The Company is committed to advanced technology, quality and after sales customer support. The Company's trained workforce, state of art equipment and facilities allow them to timely satisfy customers' needs.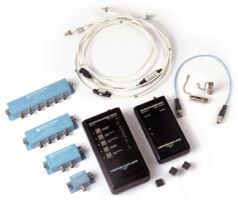 Compupower Pvt. Ltd.
# 8-2-350/2/B, Road No: 3, Banjara Hills, Hyderabad, India
+91 402 335 4583, +91 402 335 2538
+91 402 339 4654
info@compupowerindia.com