Last Update
September 10, 2018
Categories
Maintenance Repair Overhaul and Logistics Support
Training & Simulation
Cybicom Atlas Defence is a joint venture company between Cybicom Africa Technologies (Pty) Ltd. (60%) and ATLAS ELEKTRONIK GmbH (40%).
Cybicom Atlas Defence was originally created to provide in-country, local support for the combat suite installed on the South African Navy Heroine Class Submarines. Cybicom Atlas Defence has evolved from undertaking warranty related repairs to designing and developing Graphical Training Simulators, Interface Simulators and constructing and integrating a land based Submarine Combat Suite for the South African Navy.
Cybicom Atlas Defence is a prime example of successful technology transfer that when coupled to an effective skills retention and development program leads to international award winning performance.
Cybicom Atlas Defence offers surface and subsurface naval combat system integration, image generation and command and control simulation.
The company's products range includes: Periscope Simulators; Navigation Sensor Emulators; Engineering Test Beds; Multi-Level Simulation; Multi-Function Consoles; Airborne Observation System Simulators; Helicopter Flight Deck Trainers; Naval Bridge Simulators; Maritime Bridge Simulators.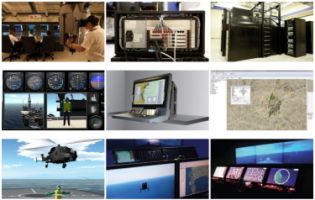 Cybicom Atlas Defence
Cybicom House 7D Bell Crescent Westlake Business Park 7945, Cape Town, South Africa
+27 (0) 21 701 1210 / +27 (0) 21 701 1194