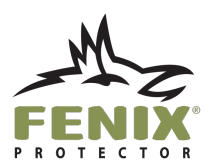 Categories
Ballistic Protection
Textile, Individual Equipment, Clothing
FENIX Protector represents a whole system of tactical equipment, where all items are mutually compatible and enable use in perfect harmony with each other. Body armors, backpacks, pouches and other tactical equipment are fully functional and are designed to enable long-term use, with minimum of restrictions to user and together with maximum of comfort.
Body Armours
Tactical body armours and concealed body armours from FENIX Protector are designed with stress on two main aspects – maximum protection and maximum comfort. Due to special design of armor shape the weight of armor is moved at maximum body area. This is done all without unsuitable reinforcements, braces and similar solutions. At the same time tactical body armor FENIX Protector offer the largest area covered by ballistic protective material all over the world. Due to this feature they offer incomparably higher chance to survive and decrease the risk of gunshot wound at the most.
Backpacks
FENIX Protector backpacks in design are based on requirements for outdoor and climbing use. At this environment is tested both reliability and functionality of any backpack design. Combat backpacks FENIX Protector are equipped with features such as quick-release, universal webbing and other technical benefits for extreme situations.
Tactical Gear
Tactical equipment FENIX Protector represents a complete line of pouches, magazine pouches, belts and other items of personal equipment. Main characteristics of FENIX Protector products is mutual compatibility of FENIX products, but also compatibility with products of other manufacturers.
Tactical Uniforms
FENIX developed a line of tactical clothing, which reflects current requirements of combat use or police intervention. The clothing FENIX Protector not only enables to use all functions of tactical equipment, but also protects users from fire, heat, rain and other weather impacts.
FENIX Protector s.r.o.
Mokrovraty 30, 262 03 , Nový Knín, Czechia
+420318593641
info@fenix-protector.com