Last Update
September 21, 2022
Categories
C4I, Communication Systems
Electrical, Electronics & Electro-optics
IT, Computing and Software
Radar, Sonar, Navigation, Targeting, Surveillance
Services (R&D, training, engineering, consultancy, …)
For 20 years, FIMA has been a system integrator, designing intelligent engineering systems and tailor-made solutions to drive better results for organisations across the Baltic region.
The company offers a wide range of engineering services and solutions including security, automation and telecommunication systems customised to individual client's needs. They implement complex projects in city infrastructure, transport and railway systems as well as offering solutions in energy and other sectors.
Since its establishment, FIMA has completed over 10,000 projects, often acting as the main contractor for clients in both the public and private sectors.
FIMA is an international company with a head office is located in Vilnius, the Lithuanian capital, with subsidiaries in Latvia, Poland and Belarus.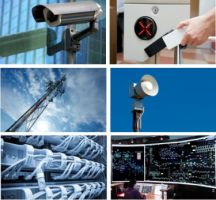 Fima UAB
Zirmunu st. 139, LT-09120, Vilnius, Lithuania
+370 5 2363506
+370 52 363 536
info@fima.lt