Categories
Engines, Propulsion, Power Generation
Electrical, Electronics & Electro-optics
Flux designs and manufactures custom-made magnetic components and power supplies for the high-technology electronics industry.
The company's quality system has been designed to meet even the most exacting standards and is certified to ISO-9001: 2008 and AS 9100.
The company's products include: Customised Magnetics, Flux Magnetics, Space Magnetics, FLUX Power.
The company's markets are: Industrial, Renewable Energy, SMPS, Transportation, Aerospace and Defence and Space.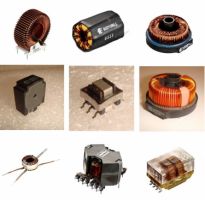 Flux A/S
Industrivangen 5-11, 4550, Asnaes, Denmark
+4559650089
+4559652120
flux@flux.dk