Last Update
October 6, 2016
Categories
IT, Computing and Software
Services (R&D, training, engineering, consultancy, …)
G-CUBE SOLUTIONS is one of the fastest growing organizations in Asia Pacific offering complete learning technology solutions under one roof. The Company's solutions range from custom content development, rapid authoring, mobile learning, responsive content, game-based learning, social learning solutions, translation and localization in over 60 languages.
G-Cube has won 50+ awards in last 4 years. Some of the notable among awards are the Deloitte Tech Fast 50 India Award for the last five years, multiple Brandon Hall Awards for Excellence in Learning and Technology, the NASSCOM Emerge 50 Award, multiple Apex Awards for Publication Excellence and now the Learning & Development Award and the National Award for Excellence in Training and Development.
G-Cube is known for its thought leadership in learning technology space contributing several innovations in e-Learning Industry, like Gaming Console based learning solutions using Kinect; first HTML 5 based LMS to address multi-device challenges, introducing Adaptive Learning in corporate space. The Company's latest innovation is to introduce IVR based learning solutions for blue collared workforce.
Organizations that strive for learner engagement, visually appealing content, and can afford highly interactive learning solutions choose G-CUBE as its partner.
The Company's custom solutions include Induction Programs, Product Trainings, Process Trainings, Security/Compliance Trainings, Soft Skills Training, IT Application Simulations etc. Be it a stand-alone training course or an extended program, the Company provides services customized as per customers' needs. G-Cube's custom e-learning solutions are engaging, interactive and visually appealing, so that learners can absorb more knowledge and recall the knowledge for long.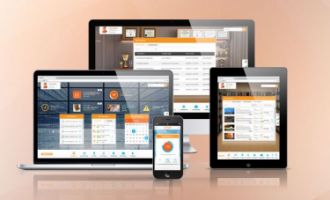 G-Cube Solutions
A-154/A, (II Floor), Sector 63, Noida, India
+91 120 400 0200
N/A
info@gc-solutions.net