Last Update
October 17, 2016
Categories
Aircraft, Helicopter, UAV, Spacecraft & related equipment
Maintenance Repair Overhaul and Logistics Support
Services (R&D, training, engineering, consultancy, …)
Training & Simulation
GMF AeroAsia, was established in 1949 and was originated as the Technical Division of Garuda Indonesia Airlines at the Kemayoran and Halim Perdanakusuma airports in Jakarta, Indonesia. Back in 1984, GMF AeroAsia relocated to Soekarno Hatta International Airport and rebranded itself as the Division of Maintenance & Engineering (M&E), which developed into an outright independent business unit.
Subsequently, in 1998 the Maintenance & Engineering Division transformed itself into the Strategic Business Unit (SBU-GMF), which handles all of Garuda Indonesias fleet maintenance activities, thus honing its competitive edge. Eventually in 2002 SBU-GMF was spun off from Garuda Indonesia, and officially became an independent subsidiary under the name of PT Garuda Maintenance Facility AeroAsia. Furthermore, GMF AeroAsia is now rightly considered as one of the best and largest aircraft maintenance companies in the region as well as being the customers MRO provider of choice in 2015. In addition, other extensive facilities encompass spares parts stores, engine and component workshops, utility buildings, ground support, equipment building, chemical stores, engine test cells, a vast apron for aircraft parking and learning centers.
GMF AeroAsia boasts a workforce of more than 3500 personnel, and strives towards creating better teamwork to attain superior work performance. Working along with GMF Values, every individual in GMF AeroAsia also have a pivotal role of the company to compete the competitive industry.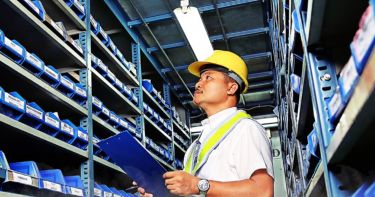 GMF AeroAsia
Soekarno Hatta International Airport Cengkareng - P.O. Box 1303, Bush, 19100, Jakarta, Indonesia
+6221 550 8609
+6221 550 2489
marketing@gmf-aeroasia.co.id