Last Update
August 21, 2018
Categories
IT, Computing and Software
Services (R&D, training, engineering, consultancy, …)
Founded in 1996, Holos was born in an academic environment, but soon became a leading technology provider in Europe. The company uses state-of-the-art technology to convert internal information to knowledge and their international networks and experiences to convert third party information into opportunities for clients. Holos has its headquarters in "Centro Empresarial de Aveiro" and offices in the "Madan Parque – Science and Technology Park of Almada", in Dubai's Silicon Oasis and a representation in Angola.
Holos provides technological support and comprehensive services through consulting, software development and R&D activities. Holos' Academy helps empowering customers' human resources to manage the change processes in organizations.
Holos products are tailored to the critical business areas of the client, aiming at increasing their productivity, efficiency, security and response capabilities:
Integrated Systems for Enterprise Risk Management;
Decision Support Information Systems, including Enterprise Content Management (ECM), Enterprise Resource Management (ERM), Business Intelligence (BI) and Business Process Management (BPM);
Google for Work Solutions (Apps, Geo and Chrome devices), including a set of services that include migration, change management, training and support;
Security platforms, including robotics and video surveillance;
Industrial Control Systems.
Besides that, Holos represents and commercializes solutions from international suppliers such as Google, SAS, Paypal and Fujitsu. Holos has received several awards and certifications and we believe that, more than respecting, supporting human common values is an integral part of its mission.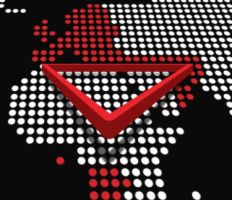 Holos SA
Rua dos Inventores, 2825-182, Caparica, Portugal
+35 121 043 8686
+35 121 043 8687
holos@holos.pt