Last Update
August 22, 2019
Categories
Aircraft, Helicopter, UAV, Spacecraft & related equipment
Engines, Propulsion, Power Generation
Maintenance Repair Overhaul and Logistics Support
Mechanical, Electro-mechanical, Hydraulic and Pneumatic components
HONEYWELL has a long history in China, dating back to 1935 when it established the first franchise in Shanghai.
When U.S. President Nixon visited China in 1973, he was invited by the Chinese government to recommend the best enterprises from 10 sectors to drive bilateral exchanges between the two countries and accelerate China's modernization development. HONEYWELL's UOP was the only company in the field of refining and batch chemicals selected and recommended to the Chinese government.
HONEYWELL was also among the first multinationals to set up a representative office in Beijing, when China adopted its "open-door" policy in the 1980s.
Today, all of HONEYWELL's four Strategic Business Groups are represented in China, and all have relocated their Asia Pacific headquarters to China. Over the years, Honeywell has established subsidiaries and joint ventures in over 20 cities across the country, such as Shanghai, Guangzhou, Wuhan and Chongqing. As of today, Honeywell has invested $1 billion in China and employs over 12,000 people.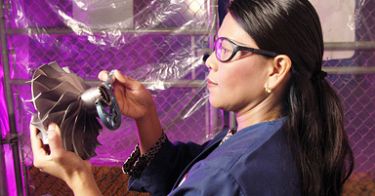 Honeywell TAECO Aerospace (Xiamen) Co. Ltd.
430 Li Bing Road, Zhang Jiang Hi-Tech Park, Pudong New Area, Shanghai, China, P. R.
+862128942000
china.communications@honeywell.com