Last Update
March 28, 2017
Categories
Aircraft, Helicopter, UAV, Spacecraft & related equipment
Electrical, Electronics & Electro-optics
IT, Computing and Software
Services (R&D, training, engineering, consultancy, …)
INTEC Industrie-Technik has stood for highest quality and reliability ever since its foundation in 1999 in Dietramszell near Munich. In recent years, the company has been able to expand their business activities based on sustainable growth. INTEC's competences cover the requirements of customers in the automotive, aerospace and naval industries.
In the field of aviation, the company's focus rests on the development of components and systems, their integration and technical documentation. In the automotive sector, their services range from initial design concepts to the maintenance of entire model series after the start of production. In the naval sector, INTEC covers the areas of ship components design, software engineering and technical documentation.
The Company is DIN EN ISO 9001:2008, DIN EN 9100:2009, ISO 14001:2004 and ISO/IEC 27001:2005 certified.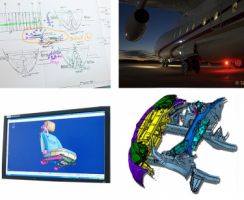 INTEC Industrie-Technik GmbH & Co. KG
Taunusstraße 36, D-80807, Munich, Germany
+498985633490
+4989856334915
info@inteckg.de