Last Update
March 16, 2023
Categories
Infrastructure, Construction & Civil Engineering
Services (R&D, training, engineering, consultancy, …)
Iqlim, is a multidisciplinary and dynamic research, consultancy and engineering company, specialized in solving environmental problems and in facing environmental challenges. Employing interdisciplinary experts and engineers, the company stands for a sustainable and high-qualitative advice, for which, at all times, the balance is sought between the interests of the client and the environment in a broad sense.
Services encompass the project definition (policy supporting advice, strategic notes), the (pre)feasibility phase (techno-economical studies, on-site studies, Strategic Environmental Assessment, risk assessment, procurement support, etc.), the design phase (detailed engineering, technical specifications, Environmental Impact Assessment, permitting, etc.) and the supervision and monitoring during the execution of the works.
PROJECT DEVELOPMENT
Expert and technical services
• Representation on expert services and environment.
• Technical advices up to organization and realization of environmental monitoring.
• Independent engineering examinations.
• Information services.
• Laboratory services.
Selected projects
• New Baku International Sea Trade Port Project. Environmental justification for dredging and dumping operations and report for obtaining license.
• Assessment of Existing Environmental Situation in the Project Zone. Feasibility Study of the project on Bridge Construction over Caspian Sea.
• National Water Supply and Sanitation Project. EIA for 12 rayons (SNWSSP PHASE II, Republic of Azerbaijan.
• Integrated Solid Waste Management (ISWM) Project Azerbaijan-Consulting to prepare Terms of References.
• National Water Supply and Sanitation Project. EIA for 3 regional centers (Agstafa, Shamaki, Qabala).
• Baku International Sea Trade Port. Master Plan. Part: Water supplies and Waste Managment System. Environmental Impact Assessment.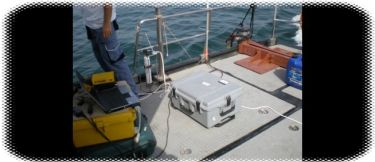 Iqlim
Kutkashenly str. 507-511, Altes Plaza business center, tower B, 3-d floor, AZ-1073, Baku, Azerbaijan
+994 12 5657172
office@iqlim.az