Categories
Engines, Propulsion, Power Generation
IT, Computing and Software
Electrical, Electronics & Electro-optics
Lincad is a privately owned UK company based in Surrey in the South East of England. They are ISO 9001 registered with expertise in battery electrochemistry, systems, hardware and software engineering. Design and manufacture of all products takes place on site. Lincad has in-house PCB manufacturing and inspection equipment to ensure that products are built and tested to the highest standards.
The company's reputation as a leader in battery technology and design has been established by working closely with its customers to ensure that they receive the optimum solution for their system requirements.
Lincad can also offer a full life cycle product support service that includes repairs and upgrades from point of introduction into service, through to disposal at the end of a product's lifetime.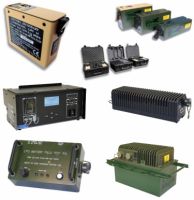 Lincad Ltd
331 Lysons Avenue, Surrey, GU12 5QF, Ash Vale, United Kingdom
+441252894600
+441252522741
enquiries@lincad.co.uk