Last Update
August 21, 2019

Categories
Aircraft, Helicopter, UAV, Spacecraft & related equipment
Electrical, Electronics & Electro-optics
Engines, Propulsion, Power Generation
Infrastructure, Construction & Civil Engineering
IT, Computing and Software
Maintenance Repair Overhaul and Logistics Support
Mechanical, Electro-mechanical, Hydraulic and Pneumatic components
Metal Processing, Parts & Components
Mubadala, was established to strengthen Abu Dhabi's growth potential, and to help the government meet its socioeconomic targets. While its investments are designed to generate sustainable profits over the long-term, they also deliver strong social returns to Abu Dhabi and the United Arab Emirates.
Focused on investment and development across multiple sectors, Mubadala's portfolio is valued at US 65.9 billion. The Company is an active investor in sectors and geographies with long-term value propositions, working in partnership with world-class organizations to establish and manage joint ventures and investment platforms.
Mubadala actively invests in initiatives with long-term value potential, driving the establishment of new industry sectors and vital infrastructure in Abu Dhabi. Building integrated global businesses in partnership with leading companies, Mubadala supports the diversification of Abu Dhabi's economy and strengthens its competitive position in high-growth sectors both locally and internationally.
Main sectors of involvement are: Aerospace, Capital Investments, Defense Services, Healthcare, Information Communication and Technologuy, Metals & Mining, Oil & Gas, Real Estate & Infrastructure, Renewables, Semiconductors, Utilities.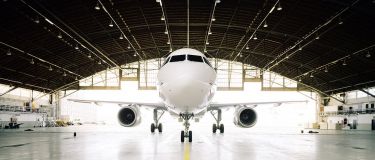 Mubadala Development Company PJSC
P.O. Box 45005, Abu Dhabi, United Arab Emirates
+97124130000
+97124130001
compliancehelpline@mubadala.ae