Last Update
September 7, 2018
Categories
C4I, Communication Systems
Electrical, Electronics & Electro-optics
Military, Tactical, Logistic Support Vehicles & related equipment
Oshkosh Defense, delivers leading-edge tactical wheeled vehicles and life cycle sustainment services to military and security forces around the globe. For over 98 years, Oshkosh has designed, tested and manufactured a robust portfolio of heavy, medium, light and highly protected military vehicles and technologies to support its customers' missions.
Oshkosh offers advanced technologies and vehicle components that provide its customers with a technical edge. These include: TAK-4® independent suspension systems, TerraMax™ unmanned ground vehicle solutions, Command Zone™ integrated control and diagnostics system, ProPulse® diesel electric and on-board vehicle power solutions, and the CORE1080™ crew protection system. Oshkosh also provides command, control, communications and computer (C4) systems integration for its vehicles to bring the network to the mission.
Every Oshkosh vehicle is backed by a dedicated team of technical experts, a global logistics and supplier network, and a complete range of life cycle sustainment services to optimize fleet readiness and performance.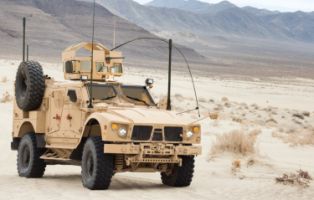 Oshkosh Defense, LLC
2307 Oregon St., 54902, WI, Oshkosh, United States of America
+19202359150