Last Update
September 10, 2018
Categories
Aircraft, Helicopter, UAV, Spacecraft & related equipment
C4I, Communication Systems
Electrical, Electronics & Electro-optics
IT, Computing and Software
Mechanical, Electro-mechanical, Hydraulic and Pneumatic components
Military, Tactical, Logistic Support Vehicles & related equipment
Services (R&D, training, engineering, consultancy, …)
Ships, Vessels, Submarines & related equipment
Training & Simulation
Paramount Group is a world leader in defence and security innovation with an exceptional reputation for developing and delivering integrated solutions for defence, internal security and peacekeeping forces across the world. The largest privately owned defence and aerospace business in Africa, it has unique capabilities in land systems, aerospace, naval systems, advanced technologies and electronic systems.
Since its inception in 1994, Paramount Group has established itself as a global innovator with the development of one of the world's most advanced families of armoured combat vehicles, and a revolutionary reconnaissance and surveillance aircraft, the first aerial platform of its kind.
Paramount Group has one of the strongest aerospace offerings in Africa comprising supersonic fighter aircraft solutions, air force establishment, systems integration, avionics, UAVs, sighting and mission sensors. Integrating advanced systems that extend the mission performance and lifespan of fixed wing aircraft, helicopters and unmanned airborne vehicles is a key competence.
The Group also offers the manufacture, maintenance and refurbishment of naval vessels including light strike craft, rapid intervention and off shore patrol vessels at its own facilities.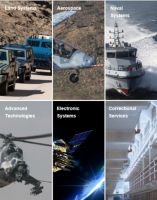 Paramount Group
Corner Van Ryneveld Avenue and Van Der Spuy Street Pierre Van Ryneveld, Pretoria, South Africa
+27 (0) 12 662 5060
+27 (0) 12 662 5060
info@paramount-group.com