Last Update
September 29, 2022
Categories
Engines, Propulsion, Power Generation
Services (R&D, training, engineering, consultancy, …)
Ships, Vessels, Submarines & related equipment
PMB Defence (PMB) is a leading supplier of high quality energy and specialised engineering solutions for submarine platforms. Formed in 1989, PMB Defence (formerly Pacific Marine Batteries) began with a sole focus on producing the Main Storage Battery for the COLLINS Class of submarines. Since 1989 PMB has continuously supplied Main Storage Batteries for the COLLINS Class, whilst growing an in-country engineering capability. This has progressively evolved to be a dependable supplier of engineering services, battery and niche product solutions for both current and future submarine capabilities.
The company's state-of-the art production, research and development and engineering facilities are situated at the heart of the Techport (Naval Industry Hub) opposite ASC, the builder of Australia's COLLINS Class submarines, and Air Warfare Destroyers.
PRODUCTS and SERVICES
PMB Defence is a COLLINS Class capability partner to both the Defence Material Organisation and to the prime Systems Integrator and maintenance contractor.
To that end PMB Defence Batteries: Manufactures the Main Storage Battery System of the highest quality materials and to the highest standards to ensure optimal platform performance; Provides all supplies necessary to install, test, support and monitor the battery system; Stores, maintains and then conditions battery system components in order to provide a seamless supply chain to the DMO; Provides the full range of logistic, technical and in-service support throughout the life cycle; Conducts in-house test and evaluation activities and provide these services to the DMO and other Commonwealth agencies and the prime Systems Integrator; Facilitates the retrieval and controlled disposal of battery system components.
More recently, the sister company, PMB Defence Engineering has been formed to: Provide deep expertise to the COLLINS Class Battery System; Undertake engineering activities to improve submarine power system performance, supportability and maintainability; Undertaking studies and research into submarine energy systems; Engage with the DMO, submarine designers and builders and other technology providers in order to contribute to the Commonwealth's Future Submarine program.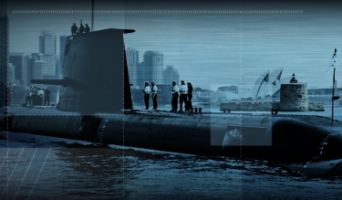 PMB Defence (PMB)
715 Mersey Rd North, Osborne SA 5017, PO Box 1120, North Haven 5018, Adelaide, Australia
+61 8 7077 5500
+61 8 7077 5577
enquiries@pmbdefence.com.au