Last Update
October 17, 2016
Categories
Aircraft, Helicopter, UAV, Spacecraft & related equipment
C4I, Communication Systems
Electrical, Electronics & Electro-optics
IT, Computing and Software
Maintenance Repair Overhaul and Logistics Support
Other Aerospace, Defence and High Technology related companies
Radar, Sonar, Navigation, Targeting, Surveillance
Services (R&D, training, engineering, consultancy, …)
Training & Simulation
Infoglobal, was established in 1992, and has grown to be a competent company in electronics and information technology. Its products and services are focused on aviation electronics called Avionics, application software development, training service and implementation.
Infoglobal designs and manufactures some avionics to replace the obsolete avionics of Hawk, F5, and F16 aircraft. Using the latest technology, infoglobal's avionics is more reliable, "plug and play" and easy to operate.
Infoglobal also develops some application software, especially for defense, utility and health markets. In defense markets, infoglobal develops the national air surveillance system that integrating the civil and military radar data systems. Infoglobal also develops a simulation software for battle training.
In utility markets, infoglobal develops the customer service information system and electric power distribution network system in GIS based.
In Health markets, Infoglobal develops an application for hospital and employees health management system and in Asset management, Infoglobal is competent to implement Maximo, an IBM's asset management system.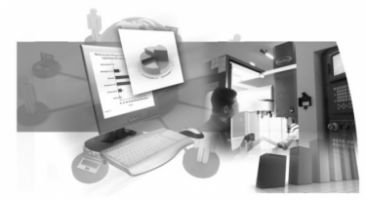 PT Infoglobal
Jl. Sriwijaya, No. 36, Jawatimur, 60265, Surabaya, Indonesia
+6231 566 1802
+6231 566 1990
marketing@infoglobal.co.id