Last Update
September 12, 2018
Categories
Aircraft, Helicopter, UAV, Spacecraft & related equipment
Radar, Sonar, Navigation, Targeting, Surveillance
PT Mandiri Mitra Muhibbah (M-3), is the leading company that offers special services, including communication systems and weapon systems mainly for the Indonesian Military. The Company was established in 2002, and has been working with the Indonesian Government and civil companies, providing specific professional services with the highest standard of quality.
OFFICIAL COMPANY APPOINTED BY THE MINISTRY OF DEFENSE REPUBLIC OF INDONESIA
M-3 has become one of the leading manufacturers of Drones and UAV (Unmanned Aerial Vehicle) since 2005, and has been delivering target drones to the Indonesian Military, used as the primary target drones for all joint training activities of Indonesian Military.
With proven track records and strong commitment to continue supporting the growth of Indonesian local industry, on the 4th of September 2015, M-3 was officialy appointed by the Ministry of Defense of the Republic of Indonesia, to become the official industry that produces UAV Surveillance, target drone and all of the spareparts, as well as maintaining, repairing radar and weapon systems.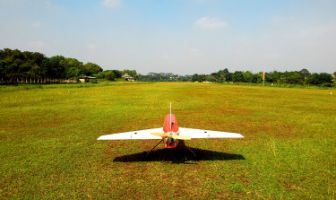 PT Mandiri Mitra Muhibbah
Kawasan Niaga Citra Gran Blok R3 No.35 17435, Jakarta, Indonesia
+6221 843 00012
+6221 877 52297
info@m-3.zzn.com