Last Update
September 7, 2018
Categories
Aircraft, Helicopter, UAV, Spacecraft & related equipment
Maintenance Repair Overhaul and Logistics Support
Safe Air is an aviation maintenance, repair, overhaul (MRO), design and manufacturing business with capability for engines, airframes and components. Airframe capability includes Lockheed C-130 and P-3 Orion plus helicopters. Engine capability includes Rolls Royce T56 and Pratt & Whitney J52. Components include comprehensive propeller repair and overhaul. Safe Air is based in Blenheim, New Zealand and their subsidiary Safe Air Australia, is based in Melbourne.
Safe Air is accredited to ISO 9001:2008 by Guardian Independant Certification Ltd.
The company services both military and commercial customers, and can provide this service virtually anywhere in the world. Typical customers are global prime contractors, defence agencies, airlines and aircraft owners.
Safe Air has customers from more than 30 different countries, including:
New Zealand,
Australia,
Indonesia,
Vietnam,
USA,
China,
Thailand,
Tahiti,
New Caledonia,
Philippines,
Chile,
Brazil,
Brunei,
Canada,
Cook Islands,
Fiji,
France,
French Polynesia,
Israel,
Japan,
Laos,
Malaysia,
Marshall Islands,
Nepal,
Pakistan,
Papua New Guinea,
Singapore,
Taiwan,
Thailand,
Tonga,
United Kingdom,
Vanuatu.
Safe Air customers list include:
The Royal New Zealand Air Force,
The Royal Australian Air Force,
L-3 Communications,
Boeing Australia,
Air New Zealand National,
Airwork,
Armada de Chile,
Kaman Aerospace,
Regional Express Aviation,
Flying Doctors,
National Jet,
Skippers Aviation,
Air Lines of Papua New Guinea,
The Royal Thai Defence Forces.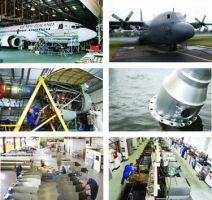 Safe Air New Zealand
PO Box 244, 7240, Blenheim, New Zealand
+64 3 572 8416
nz-info.airbusgroupap@airbus.com