Last Update
June 21, 2023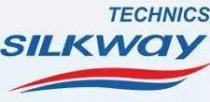 Categories
Aircraft, Helicopter, UAV, Spacecraft & related equipment
Composites, Plastics & Rubber
Electrical, Electronics & Electro-optics
Maintenance Repair Overhaul and Logistics Support
Mechanical, Electro-mechanical, Hydraulic and Pneumatic components
Metal Processing, Parts & Components
Silkway Technics, was founded in 2006 as a subsidiary of "Silk Way Airlines" LLC, located in Heydar Aliyev International Airport, Baku.
After the completion of its State of the Art 16.000 sm Hangar in 2012, Silkway Technics can now accomodate 10 Narrow Body Aircraft at the same time.
Silkway Technics has received its EASA Part 145 Certificate for Base&Line Maintenance of A319/320, B757, and B767 in 2014, whilst it has Line Maintenance Approval for Embraer 170/190, A340-500, B747-400F.
Silkway Technics also has Bermuda DCA, Qatar CAA, and Azerbaijan CAA Approvals.
Silkway Technics is currently providing Maintenance & Engineering Services for the whole Azerbaijan Airlines Fleet, as well as Silkway & Silkway West Airlines, and Silkway Business Aviation, and also Line Maintenance support to Heydar Aliyev International Airport, Baku; such as Qatar Airways, Aeroflot, Air Astana.
Silkway Technics
Heydar Aliyev International Airport, AZ1044, Baku, Azerbaijan
+994124374797
+994124374798
info@swt.az