Last Update
November 8, 2023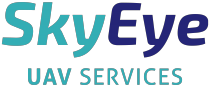 Categories
Aircraft, Helicopter, UAV, Spacecraft & related equipment
Electrical, Electronics & Electro-optics
Maintenance Repair Overhaul and Logistics Support
Mechanical, Electro-mechanical, Hydraulic and Pneumatic components
Radar, Sonar, Navigation, Targeting, Surveillance
Skyeye Inc., started as a small project in August 2009 when a group of multidisciplinary students taking their Masters and Bachelor's degree in Chemistry, Engineering, Physics, Environmental Science, Computer Science and Management got together to explore the use of UAVs in the Philippines.
Skyeye Inc. was incorporated in March 2013. It is one of the first technology start-up led by students in Ateneo and is housed in the Ateneo Innovation Center (AIC).
The Company's Main Services list includes: Aerial Imagery & 360 tours, Aerial Mapping, Real Estate, Precision Agriculture, LGU Support, Environmental Monitoring, Structure Inspection, Disaster Mitigation, Protection & Security, Scientific Missions, Monitoring & Management.
Skyeye, Inc.
50 Esteban Abada Street, Loyola Heights, Katipunan, Quezon, Philippines
+63 024 330083