Last Update
April 11, 2023
Categories
Engines, Propulsion, Power Generation
STEYR MOTORS GmbH is the specialist for Diesel Engines out of the earlier Steyr-Daimler-Puch group of companies. Decades of Engine Engineering and Production of Diesel engines for all kind of commercial & military vehicles resulted in the development of the STEYR M1- ("Monoblock") engine family. The company's products are highly specialised in regard of operational safety, environmental protection, power density and cost effectiveness.
STEYR Diesel engines are a synonym for most modern technologies, carefully engineered and manufactured as a typical representative of Austria's worldwide image for Engine Engineering & Technology.
The introduction of the STEYR MOTORS HYBRID in 2008 marked a new chapter in the history of maritime propulsion systems and received several internationally renowned awards.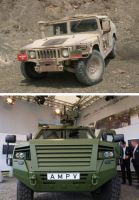 STEYR MOTORS AUSTRIA
Steyr Motors Betriebs GmbH, Im Stadtgut B1, A-4407 Steyr, Austria
+43 7252 222 0
+43 7252 2222 9
office@steyr-motors.com