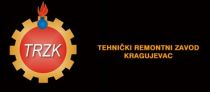 Categories
Weapons & Ammunition
Maintenance Repair Overhaul and Logistics Support
Technical Overhaul Works Kragujeva (Tehnički Remontni Zavod Kragujevac) is a specialized and modern military institution with high experience and know-how in the overhaul and production of ammunition, ammunition elements and mining explosive items (AMEI) in use with the Serbian Armed Forces.
Ammunition elements and mining explosive items (AMEI) represent the basic energy of the battle, so their proper functioning is of the extreme significance for each army. AMEI, as all the other technical means, loose their initial characteristics over time due to chemical and mechanical damage, or they simply become outdated due to invention and introduction of contemporary AMEI and relevant arms systems. For this reason, a separate system for monitoring the status and for maintenance of AMEI needs to be in function.
Technical Overhaul Works Kragujeva carries the complete maintenance of AMEI, from tests and monitoring of the status to the general overhaul of the whole range of ammunition, from the personal weapon ammunition, artillery ammunition of all calibers, mines of all types to navigation free rockets for multi-barrel launcher.
Technical Overhaul Works Kragujevac
, Kragujevac, Serbia
+38134335095
+38134335462
trzk@trzk.co.rs