Last Update
September 13, 2018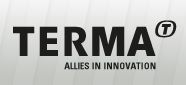 Categories
Aircraft, Helicopter, UAV, Spacecraft & related equipment
C4I, Communication Systems
Composites, Plastics & Rubber
Counter-measures, Electronic Warfare and Decoys
Electrical, Electronics & Electro-optics
IT, Computing and Software
Maintenance Repair Overhaul and Logistics Support
Mechanical, Electro-mechanical, Hydraulic and Pneumatic components
Radar, Sonar, Navigation, Targeting, Surveillance
Services (R&D, training, engineering, consultancy, …)
Terma was established in 1949 and is headquartered at Lystrup, Denmark, with Danish facilities at Grenaa and in Copenhagen. International subsidiaries and facilities are based in the U.S. (Washington, D.C.; Warner Robins, GA; Fort Worth, TX; Norfolk, VA; and Huntsville, AL), The Netherlands (Leiden and Woensdrecht), Germany (Darmstadt), UK (Harwell Oxford), UAE, India, and Singapore.
Terma covers four business segments:
Aero: Development and production of advanced structures for defense and non-defense aircraft and helicopters.
Space: Mission-critical electronics, software, and services for space applications.
Defense: Network and tactical systems, airborne and naval self-protection systems, and electronics manufacturing services for mission-critical defense and security applications.
Security & Surveillance: Advanced security systems and surveillance radar solutions for ports, airports, coast guards, first responders, emergency organizations, and defense forces.
Terma works closely with national defense forces, public authorities, and international organizations around the world. Through these relationships, Terma has gained in-depth knowledge of and insight into customers' working environments and an equally deep understanding of their challenges and needs.
All major Terma locations are certified towards AS9100 (EN 9100) rev. C addressing the unique characteristics for these industry segments and including ISO 9001:2008. Further, most Business Areas are certified towards AQAP-2310, AQAP-2110, and/or AQAP-2210.
Terma Aerostructures also carries certification in accordance with EASA part 21 from the Civil Aviation Administration of Denmark. Further, a number of special processes like Heat Treatment, Surface Treatment, and Bonding of Composites and Non-Destructive Testing processes like Ultrasonic C-scanning, Dye Penetrant, and Digital X-ray have customer approvals against recognized standards.
Terma
Terma A/S Hovmarken 4, 8520, Lystrup, Denmark
+4587436000
+4587436001
terma.hq@terma.com