Last Update
September 12, 2018
Categories
Electrical, Electronics & Electro-optics
Infrastructure, Construction & Civil Engineering
Mechanical, Electro-mechanical, Hydraulic and Pneumatic components
Metal Processing, Parts & Components
Military, Tactical, Logistic Support Vehicles & related equipment
Services (R&D, training, engineering, consultancy, …)
Textile, Individual Equipment, Clothing
Tokin EMC Engineering Co. Ltd., is a Japanese Company based in Kawasaki City and was established in 1983.
Description of Business:
Entrusted business and technical advice on measurement of electromagnetic noise, anti-EMI, and safety for electronic/electric equipment, and calibration of measuring instruments, etc.
Manufacture, sale, and maintenance of noise measuring instruments and noise prevention related electronic/electric equipment and parts, and technical advice.
Design, construction and maintenance of buildings applying anti-EMI technologies such as anechoic chambers and electromagnetic shield rooms.
The Company has over 20 years of experience in developing anechoic chambers, shield rooms with EMC suppression products/components, EMC testing, EMC diagnosis and electromagnetic-wave absorbers.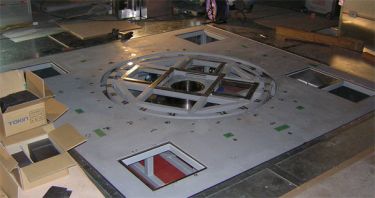 Tokin EMC Engineering Co., Ltd.
398, Shibokuchi Takatsu-ku, Kanagawa 213-0023, Kawasaki, Japan
044-751-2316