Last Update
September 10, 2018
Categories
Situated in Midrand, South Africa, Truvelo is known world-wide as manufacturer of accurate barrels and has a reputation as designer and manufacturer of fine small arms. Truvelo entered the field of barrel and rifle manufacturing in 1994. The success of the manufacturing of highly accurate barrels led to the development of a combination of their own barrel range and sophisticated precision rifle technology. The result of this combination is Truvelo's range of highly accurate, long range rifles with calibres up to 20x110 Hispano.
The Truvelo 'Counter Measure Sniper' (CMS) series was developed for urban type warfare at a shorter range. The rifles are compact and allow for easy manoeuvrability. The stock is foldable and the rifle lighter which makes it easier to carry in confined areas.
Truvelo currently fields AMR (anti-material rifles) in four calibres, namely the 12,7x99mm, the 14,5x114mm, the 20x82mm and the 20x110 Hispano. In addition to this, the Truvelo APR (anti-personnel rifle) series is available in 7,62x51 Nato and .338 Lapua.
The most important features of these precision weapons are that they are lightweight, adjustable and accurate.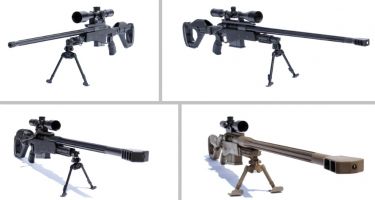 Truvelo Manufacturers (Pty) Ltd
107 Packard Street, Randjespark Ext 22, 1685, Midrand, South Africa
+27113141405
+27112031848
localsales@truvelo.co.za