Categories
Metal Processing, Parts & Components
Services (R&D, training, engineering, consultancy, …)
Founded in 2000 to manufacture precision components by lost wax process of investment casting, Unimetal is Turkey's leader in manufacturing capabilities, product development and quality. The company's 8200 sqm closed area facility is located in Tuzla, Istanbul.
Unimetal casts parts made of aluminum, steel, stainless steel, copper-based and other special alloys to manufacture products for leading companies in the Aerospace, Defense, Automotive, Energy, Medical, Electronics and Machinery sectors.
Unimetal makes use of modern technology to offer its customers finished products through in-house operations and organization of tooling design and production, casting, precision machining, heat treatment and surface treatment.
Unimetal's Quality Management System is AS 9100 and ISO 9001 certified. Unimetal is an approved member of EICF (European Investment Casters Federation) and SASAD (Defence Industry Manufacturers Association).
Unimetal engages with Universities and R&D Support Providing Institutions such as TUBITAK and TTGV, cooperating on Process and Product Innovation Projects.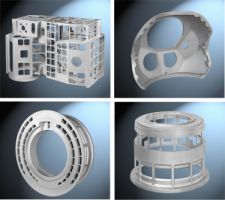 Unimetal
İstanbul Deri Org. San. Bölgesi, Keratin Sok. No:2 YC-19 Özel Parsel, 34956 - Tuzla, İstanbul, Turkey
+902165910870
+902165910879
info@unimetal.com.tr