Last Update
August 21, 2019
Categories
Union Paper Mills, was established in 1987, owned by the M.A.H.Y. Khoory Group of Dubai, which brought the paper recycling technology to the U.A.E. It boasts a product range designed to meet local requirements. The mill produces Fluting medium and Test Liner papers for the manufacture of corrugated cartons, also Unbleached Core Board is manufactured for use by core pipe manufacturers. All products at Union Paper Mills are manufactured from recyclable waste paper using sophisticated technology and the process adheres to very high anti-pollution measures.
As part of its expansion programme and to keep pace with the increased demand of the region for the products required by the packaging industry and to maintain the group's philosophy of continuous growth in business, in May 2005, Union Paper Mill commissioned a second paper machine having a capacity of producing 108,000 tons of paper per annum. The second machine is also capable of producing value added products such as semi Kraft and White Top Test Liner for the first time in the Emirates. The new facility is compatible in all respects to ensure the company's objective of pollution free working environment. The new machine too is based on use of recycled fibre for production. To supplement the additional demand of recycled fiber for its captive consumption, a large waste paper yard capable of sorting, baling and supplying almost 500 tons of waste paper per day to the mill was developed near the factory. Use of waste paper for production of finished paper by UPM is in line with the UAE's philosophy of a pollution free environment for the country.
The Paper Mill has strong customer base in UAE, across GCC, Northern Africa and South Asia. The Mill is professionally managed and employs people of exceptional technical caliber for running the mill. The strength of the mill is the quality and customer service."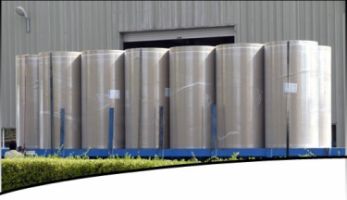 Union Paper Mills
P.O. Box 41, Al Quoz Industrial Area No. 3, Dubai, United Arab Emirates
+97143393937
+97142667454
huzaifa@upm.ae