Last Update
August 29, 2018
Categories
Aircraft, Helicopter, UAV, Spacecraft & related equipment
Composites, Plastics & Rubber
Infrastructure, Construction & Civil Engineering
Maintenance Repair Overhaul and Logistics Support
Mechanical, Electro-mechanical, Hydraulic and Pneumatic components
Metal Processing, Parts & Components
Military, Tactical, Logistic Support Vehicles & related equipment
Radar, Sonar, Navigation, Targeting, Surveillance
Services (R&D, training, engineering, consultancy, …)
Ships, Vessels, Submarines & related equipment
United Engineering Services LLC, has been a pillar of Oman's Engineering services for over 3 decades catering to the fields of Oil & Gas and Power Generation & Water. Recognized for HSE Excellence, its quality products and on-time delivery, UES has grown from strength to strength since its inception in 1979. Today, UES is an international company with multiple facilities in Oman, UK and Malaysia with more facilities expected to be setup internationally in the near future. In addition to catering to the fields of Oil & Gas and Power Generation & Water; UES has now successfully integrated into the fields of Mining, Marine & Defence. UES is part of the MB Holding Group of Companies that has operations in over 22 countries worldwide and over 6000 employees. UES is strategically placed and with the support provided by its parent company MB Holding Company LLC, has taken advantage off and has access to markets all over the world.
UES adheres to the latest and best quality standards and is an ISO certified company. Its Fabrication division is accredited with ASME (U, U2, S, and R) and is authorized by The National Board of Boilers & Pressure Vessel Inspectors to place their approved stamp on its fabricated products. The Company's Machining Division is API (5CT, 6A, 7.1, 16A) certified in Oman, while its UK facility (Hyspec Engineering) is certified with the prestigious AS9100C which allows them to machine parts for the Oil & Gas, Defence, Aerospace, Nuclear, and Renewables industries.
The marine division specializes in the design & manufacture of fast interceptor boats for 'Coastal Protection' utilizing 3D infusion process which enhances & optimizes its advanced composite manufacturing technology of materials such as Kevlar and Carbon Fiber. UES represents and formed joint ventures with various major international manufacturers and service providers to provide leading products and services to a wide array of industries.
In order to "Meet the Industry Challenges" in the near and long-term future, UES has taken steps to ensure significant growth in terms of product & services portfolio, scale and size of work and facilities, technology and know-how in the existing and new markets, as well as international presence.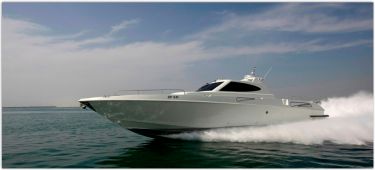 United Engineering Services LLC
PO Box 216, Rusayl P.C. 124, Muscat, Oman
+968 24161200
+968 24150101
info@uesoman.com