Categories
Other Aerospace, Defence and High Technology related companies
Vaportec (A division of Synthachem Technical Services (Pty) Ltd), is a South African company that has developed cost effective anti-corrosion and preservation treatment programmes to protect equipment and spare parts during storage, transportation, standby and usage.
The markets Vaportec is active in are the following:
MILITARY - Full system PPPM (Preparation, Preservation, Packaging & Marking) of all Military systems; Engine & transmission protection for not in-use vehicles; Preservation and protection of sensitive electronic systems (Radar, tracking , etc.); Preservation and protection of all stored ammunition including missiles, bombs and torpedoes; Military aircraft protection (helicopters, etc.); Prevention of corrosion of air space of fuel bunkers.
AVIATION - Preservation and protection of in-use and stored avionic systems; Biocide treatment for fuel storage facilities - fuel bunkers.
MARINE - Prevention of corrosion of air space of fuel bunkers; Fuel Biocides; Protection of exposed on-board electronics & equipment.
MINING - Preservation & dressing of standby hoist ropes and winders; VCI corrosion protection of underground lagged chilled water lines; Preservation of all stores items; Protection of partially complete pipe work at Oil Rigs.
CHEMICAL & PETROCHEMICAL - Restoration and protection of corroded equipment; Restoration and protection of storage facilities & tanks; Preservation of stored valves, gearboxes, electronic equipment, etc. Boiler treatment - used in maintenance periods when corrosive air contaminants could be a problem; Protection of Hollow sections in plant construction; Stand-by emergency power generation plant.
VEHICLE & COMPONENT MANUFACTURERS - Protection of bodywork panels, pressed body parts; Protection and preservation of stored components including gearboxes/transmissions, axles, engine blocks, radiators, cooling systems fuel transfer systems, etc.
BUILDINGS - Preventing corrosion of central heating systems; Preventing corrosion of air conditioning systems; Lagged chilled water line protection: Initial VCI treatment or restoration of already corroded/damaged systems; Protection of stand-by power plants.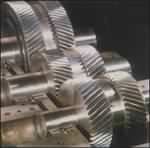 Vaportec
High Street, Modderfontein, Moddercrest Office Node, Bonchem House, Edenglen, South Africa
+27116084396
+27116084397
vaportec@worldonline.co.za