Categories
Aircraft, Helicopter, UAV, Spacecraft & related equipment
Engines, Propulsion, Power Generation
Electrical, Electronics & Electro-optics
Maintenance Repair Overhaul and Logistics Support
XIAMEN AVIATION INDUSTRY CO. LTD which was established in 1993, is the earliest civil aviation maintenance base in the mainland of China. By 2003, the annual import and export value of aircraft parts processed within the zone exceed USD600 million, which is 60% of the total value in China.
During the past 15 years, many well-known aviation related companies all over the world have set up joint ventures or made investments in the zone, namely Boeing, GE, Honeywell, Hamilton Sundstrand, Goodrich Corporation USA, Meggitt PLC, HAECO from Swire Group UK, Japan Airlines, Cathy Pacific Airways and Shaanxi Qinling Aerospace Electronic Co., of AVIC Group I.
At present, among the companies in the XIAMEN AVIATION INDUSTRIAL ZONE are TAECO - Taikoo (Xiamen) Aircraft Engineering Co., Ltd., Taikoo Engine Services (Xiamen) Co. Ltd., Honeywell TAECO Aerospace (Xiamen) Co. Ltd., Goodrich TAECO Aeronautical Systems (Xiamen) Co. Ltd., GE on Wing Support (Xiamen) Co. Ltd., Hamilton Sundstrand Qinling Aerospace (Xiamen) Co. Ltd., Meggitt (Xiamen) Sensors & Controls Co., Ltd., Taikoo (Xiamen) Landing Gear Services Co. Ltd. and ST Aerospace Technologies (Xiamen) Co. Ltd.
The main business activities of the group consist of B747, B737, B757 Section 41 modifications and aging aircraft modifications, pylon modifications, cargo conversion, heavy maintenance, avionics upgrade and modification, CFM56, CF6 engine overhaul maintenance and quick-turnaround site support services, engine systems, flight control systems and electrical systems repair & overhaul, maintenance of heat exchangers, avionics equipment, valves, GTCP85 & GTCP331 series and APU accessories, A/C engines and components.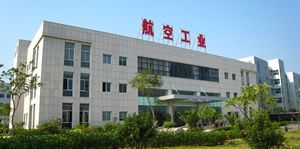 Xiamen Aviation Industry Co. Ltd
No.218,Gaoqi South 5 Road, Gaoqi International Airport, Xiamen, China, P. R.
+865925735035
+865925180158
office@xaico.com.cn