Categories
Aircraft, Helicopter, UAV, Spacecraft & related equipment
Military, Tactical, Logistic Support Vehicles & related equipment
Ships, Vessels, Submarines & related equipment
Weapons & Ammunition
Counter-measures, Electronic Warfare and Decoys
C4I, Communication Systems
Training & Simulation
Radar, Sonar, Navigation, Targeting, Surveillance
Services (R&D, training, engineering, consultancy, …)
Maintenance Repair Overhaul and Logistics Support
Yugoimport SDPR J.P. is a state owned company with decades long tradition in the trade of armaments, defence equipment and transfer of technology.
Yugoimport SDPR J.P.'s core business activities include import and export of armaments and defence equipment, overhaul and upgrades, personnel education and training and complex cooperation – primarily transfer of defence technologies, capital investment in the field of defence infrastructure, joint development and production, etc.
Yugoimport SDPR J.P. 's policy focuses on three missions:
To act as an integrator of the Serbian defence companies in the international defence market
To develop and produce complex weapon systems
To equip the Ministry of Defence of the Republic of Serbia with imported complex weapon systems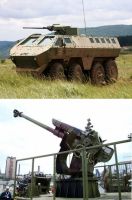 Yugoimport SDPR J.P.
Art Boulevard 2, 11150, Belgrade, Serbia
+381112224444
+381112224599
office@yugoimport.com