Sep 4, 2017
SOURCE: Epicos
Interview with Mr. Eran Shmulinson, Director Sales and Marketing of MTI Wireless Edge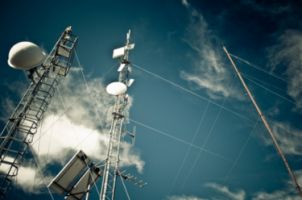 Mr. Eran Shmulinson, Director Sales and Marketing of MTI Wireless Edge, gave an exclusive interview to Epicos, regarding the position of the company in the international and national markets. Among others, he stated that: "MTI is mainly cooperating with large system manufacturers and system integrators to develop specialized antennas for Submarine, Marine and Airborne applications as well as to provide off the shelf antenna solutions to these customer who can integrate them in their products. We will be displaying all these antennas at DSEI, at Stand N2-360."
MTI Wireless Edge LTD will exhibit at DSEI this year, an exhibition that will take place in London between 12-15 of September. Can you please describe the main products that you are going to showcase in this exhibition?
MTI Wireless Edge Ltd. has been developing and manufacturing military antennas for over 40 years. Our expertise is Submarine antenna systems for Direction Finding and Communications, Airborne Direction Finding and Communication Blade antennas for high speed aircrafts, Naval Direction Finding antenna arrays and specialized antennas for severe military environments. We will be displaying all these antennas at DSEI.
Can you please share with us the number of your stand at the DSEI exhibition?
We will be exhibiting at Stand N2-360
Which are the main business sectors that MTI Wireless Edge LTD is active in?
MTI is mainly cooperating with large system manufacturers and system integrators to develop specialized antennas for Submarine, Marine and Airborne applications as well as to provide off the shelf antenna solutions to these customer who can integrate them in their products.
Can you please describe the main projects that MTI Wireless Edge LTD has implemented so far?
Due to the nature of the projects I can't be too specific however some of our recent projects include supplying DF antenna arrays from 0.5-40 GHz for marine applications in Asia, Submarine DF systems in Europe, South America and the Far East and multiple Airborne DF antennas in Europe and the Far East.
What are the next steps and priorities of the company?
MTI has opened a new company in India called Ginat Wave. Ginat Wave is an Indian company jointly owned by MTI Wireless Edge and local partners. Ginat Wave is fully authorized to participate in military and commercial offset tenders and projects. Ginat Wave performs antenna production, RF system assembly including BTP, RF cable and harness assembly and production, antenna and RF system maintenance and installation.
Is there a specific country or region where MTI Wireless Edge LTD would like to expand to in the near future?
We are interested in expanding our worldwide sales especially in North America.
For Further Information contact:
Eran Shmulinson
Director Sales and Marketing
MTI Wireless Edge LTD.
www.mtiwe.com
Mobile: +972-54-2616397
Tel: +972-3-9008900 ext.504
Email: eran.shmulinson@mtiwe.com
Skype: eranshmulinson