Oct 10, 2017
SOURCE: ISDEF
ISDEF 2017, Post Show Review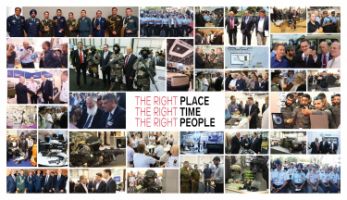 The 8th edition of ISDEF took place on June 6-8, 2017, and successfully solidified the shows reputation as the largest defense and security event in Israel.
As in previous years, the focus of the exhibition was on interoperability and the diverse use of products by end users for various purposes. The expo was opened by a speech from the Israeli Deputy Defense Minister, Eli Ben Dahan; and visitors included both procurement and end users from the public and private sectors.
Attendees had the opportunity to learn about the latest developments in defense technology, in defense technology and watch live demonstrations showcasing a variety of products.
In addition to the emphasis on interoperability and business development, ISDEF 2017 also dedicated a great deal of resources to promoting and sharing professional knowledge among manufactures, distributers and end users. This displayed in a conference that took place alongside the exhibition and featured world renowned lecturers from the IDC, INSS, Tel Aviv University and more. The conference took place in addition to the workshops and discussed global concerns from immigration to homegrown terrorism and the impact on HLS and the financial issues.
The next edition of ISDEF will take place in Tel Aviv in June 2019.
For further information CLICK HERE