KBRwyle to Help LIG Nex1 Upgrade Korea's IFF Capability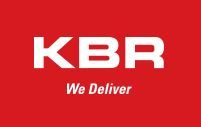 KBR, Inc announced today that it is has signed an exclusive Teaming Agreement to support Korean aerospace and defense company LIG Nex1 in upgrading the Korean military's Identify Friend or Foe (IFF) capability. Under the terms of the agreement, KBR will provide test and evaluation services for the planned upgrade of the Korean military's IFF system.
IFF is developed to an agreed standard and is deployed across Allied and Coalition forces to enable integrated military operations to be undertaken safely in both conflict and security operations. Allied and Coalition Forces use IFF technology to provide secure mutual identification of active military assets (aircraft, ground vehicles, naval vessels, etc.) through the transmission of encrypted data. The global upgrade, from Mode 4 to Mode 5, provides armed forces with improved and inter-forces compatible technology and an integrated, enhanced IFF capability.
KBR will support LIG Nex1 through the integration and operational testing activities, across the Korean military's air, land and maritime platforms, to achieve the requirements for IFF Mode 5 certification. The support will be delivered by KBR's Government Services Asia-Pacific business, headquartered in Australia.
The U.S. government has established stringent testing, evaluation and certification requirements that Mode 5 IFF technology must meet. KBR will use its wide breadth of knowledge, skills, and experience to ensure those requirements are met.
KBR has supported the deployment and support of IFF capabilities in the U.S. for decades under KBRwyle's long history of Army, Navy and Joint military platform support activities.
"KBRwyle has developed an IFF Test & Evaluation Capability (ITEC) capability built on the skills and experience that the company has developed over many years in systems integration, test and evaluation and systems certification," said Jay Ibrahim, KBR President, Europe, Middle East and Africa and Asia-Pacific. "Our agreement with LIG Nex1 is an excellent opportunity to leverage our global footprint and apply our expertise in system testing and certification and complement LIG Nex1's expertise in systems development, integration and production for the ROK IFF upgrade program."
The IFF upgrade program is expected to commence in 2019. Estimated revenue associated with this project is expected to be booked into backlog of unfilled orders for KBR's Government Services business segment in the second half 2019.
View source version on KBR:
https://www.kbr.com/about/newsroom/press-releases/2018/10/01/kbrwyle-to-help-lig-nex1-upgrade-korea%E2%80%99s-iff-capability