Jan 18, 2019
SOURCE: Epicos
Interview with Mr. Jon Badrock, CEO Exechon Enterprises LLC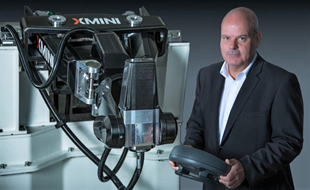 Mr. Jon Badrock, CEO Exechon Enterprises LLC, gave an exclusive interview to Epicos. Among others, he stated that: "The XMINI machine tool combines the flexibility of robotics with the accuracy and repeatability of traditional machining centers. The basic machine has 5 axes and is capable of performing a range of operations such as milling, drilling, tapping, grinding, deburring and even welding on complicated components that need to be machined from various angles."
Can you please provide us a short description of the Exechon Enterprises L.L.C. history?
Exechon Enterprises LLC is a company that was established in Abu Dhabi, UAE in 2016. The company is a joint venture between Lockheed Martin, Tecgrant AB, a Sweden-based technology company and Abu Dhabi-based Injaz National and is the latest incarnation of busines
ses that manufacture and supply high quality Parallel Kinematic Machine tools. The basic product of the organization is the XMINI, which is a machine tool that can be supplied in static or mobile configurations and is capable of being integrated with turn table and slides, rails, tool changers and a variety of other additional options. This machine is the latest in a long line of similar machines and represents the market leading concept in 5-axis machining of complicated and large components. Mr. Karl-Erik Neumann is the founder of the business and has spent over thirty years in developing and refining the technology from his original homeland in Sweden. During the course of this time the business has developed capabilities, competencies and skills that ensure the XMINI machine is and stays at the forefront of technology and has no equal in the world.
Exechon is committed to provide the most advanced Parallel Kinematic Machine technology, capable of transforming manufacturing processes and adapting to integrated factory workflows. Can you please provide further information about your patented technology?
The XMINI machine tool combines the flexibility of robotics with the accuracy and repeatability of traditional machining centers. The basic machine has 5 axes and is capable of performing a range of operations such as milling, drilling, tapping, grinding, deburring and even welding on complicated components that need to be machined from various angles. It can perform all these operations without the need to load and unload because of the machines flexibility and the additional option of a 24 stage tool changer. To enhance the machines capabilities even further it can be supplied in a mobile version that can be moved from location to location, fitted with a turn-table and slide to add more axes and increase the machining envelope and be fitted to rails to machine components up to 25m in length. The design and construction of the machine along with the use of carbon fibre provides rigidity and the capability of machining aluminium, ferrous materials and other metallic alloys to tolerances of 20 microns or less. Every feature of the machine is designed and engineered to provide unbeatable performance.

The XMINI is the first machine tool robot with carbon fiber structure. Can you please describe the advantages offered by the use of carbon fibre components?

The use of carbon fibre materials is revolutionary in the construction of this machine. The vibration damping capabilities of its carbon fibre construction provide a market leading and light weight way of maintaining accuracy that can only be achieved on other machines by increasing the mass of metal. Therefore, the XMINI is very flexible solution to many complicated machining problems.
Why do you believe the XMINI is a disruptive technology? What are the key advantages of the XMINI?
The XMINI is a disruptive technology because there is nothing else on the market that can match its capabilities for processing parts with complicated and/or large dimensions. Its flexibility is unparalleled and it provides solutions to complex issues that no other machine tool can do. In addition to the enhanced capabilities that are provided by the optional extras as described previously, it is also possible to align two machines to cut from opposite directions so that cutting forces are minimized and balanced thus providing a higher quality component in less time.
Which industries does the XMINI mainly target?
There are no hard and fast rules as to the types of industries that the XMINI is targeted. Generally the XMINI can provide a cost effective, high quality solution to complicated machining and work flow problems. However, the machine has proved particularly successful in the automotive and aerospace sectors along with use in research and development facilities and universities where it is being used to develop advanced metal cutting and processing technologies in conjunction with some of the most respected manufacturing companies in the world.
Is there a specific target market where Exechon Enterprises L.L.C. would like to expand its activities to in the near future?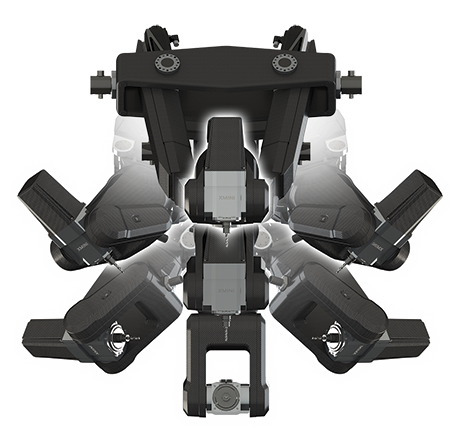 Although Exechon Enterprises LLC has a presence in the Middle East, Europe and North America it is keen to expand its coverage and representation in those geographical areas. There are three routes to market, which are partnering with integrators, working with distributors and agents and selling direct to the end users. Exechon has been successful in each of these areas but is now at the stage where each of these routes must be utilized more thoroughly to grow the business and make this excellent technology readily available to customers in not just the afore-mentioned geographical markets but also around the rest of the world.
Anything else that you would like to add?
Exechon Enterprises can offer a market leading product and service to demanding customers. We are looking for partners to increase the availability of the XMINI machine around the world and provide support and assistance to customers in the field. We would welcome direct approaches from machine tool agents and distributors and integrators who believe a partnership could be mutually beneficial.
For additional information: www.exechon.com