Last Update
August 30, 2018
Categories
Electrical, Electronics & Electro-optics
IT, Computing and Software
Melriya Technical Solutions L.L.C., is a leading company specialized in the field of Industrial Electronics and IT solutions in Dubai. It provides technical services to Government and Private Sector Companies in UAE. In addition to creativity, innovation and quality its core values Commitment and integrity.
Melriya Technical Solutions started its operations in 2009 in Industrial Electronics and IT solutions. It provides expert services for almost all types of industrial and commercial electronic equipments. It offers solutions and services on project basis, ad-hoc (informal) basis and on annual based service contract, which enables its customers to build a trustful relationship with it.
Its trained and specialized staff serves the customers with maximum customer satisfaction, honesty, quality and professionalism.
Melriya Technical Solutions is focused on creating strong relationships with its customers, suppliers, and employees in order to establish professional, trustworthy, and efficient partnerships.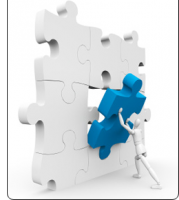 Melriya Technical Solutions LLC
Office 206, Abu Ghazaleh Building, Al Quoz 3, Al Quoz, Dubai, United Arab Emirates
+971-4-3791970
+97143791971
melriya@eim.ae