May 31, 2019
SOURCE: Harris Corporation
Harris Corporation to Build New Satellite Connection System Prototype for US Air Force Defense Innovation Unit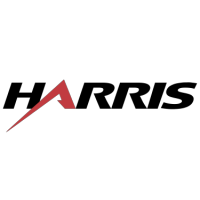 MELBOURNE, Fla. May 30, 2019 Harris Corporation (NYSE:HRS) will build and demonstrate a prototype ground antenna system under a U.S. Air Force Defense Innovation Unit program designed to improve communications with the agency's growing number of satellites.
The prototype will feature multi-band, multi-mission, digital beam-forming phased array antennas to improve the Air Force's ground system capability. The phased array antennas would maintain contact with multiple satellites simultaneously, versus traditional dish antennas that can only support one contact at a time.
"The new Harris antenna system will help the Air Force address the need for efficient communications with its growing number of satellites on orbit," said Rob Mitrevski, vice president and general manager, Harris Environmental Solutions.
Harris will integrate proven technology into the prototype system, taking the first step toward a space capability that simultaneously contacts hundreds of satellites in all orbits, as well as tracks launch vehicles for the Air Force Satellite Control Network and Launch and Test Range System.
About Harris Corporation
Harris Corporation is a leading technology innovator, solving customers' toughest mission-critical challenges by providing solutions that connect, inform and protect. Harris supports government and commercial customers in more than 100 countries and has approximately $6 billion in annual revenue. The company is organized into three business segments: Communication Systems, Electronic Systems and Space and Intelligence Systems. Learn more at harris.com.
View source version on Harris Corporation :
https://www.harris.com/press-releases/2019/05/harris-corporation-to-build-new-satellite-connection-system-prototype-for-us