Oct 29, 2021
SOURCE: Rolls Royce
Rolls-Royce opens new $11 million facility to support U.S. Navy programs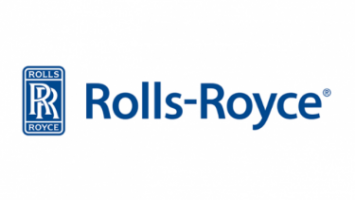 October 28, 2021 - Walpole, Massachusetts – Rolls-Royce has completed an $11 million investment in its flagship Naval Defense campus with the opening of a new high-tech manufacturing, repair and test facility.
The 25,000ft² facility will enhance and modernize the company's naval operations in Walpole, adding waterjet maintenance, repair and overhaul (MRO) servicing to its portfolio of world-class capabilities.
Dan Rediger, Rolls-Royce Head of Naval Operations – Defense said: "We're excited to add this new capability so we can better serve our U.S. Navy customers. Our Walpole team has proudly equipped the Navy for more than 50 years and this investment ensures that we can continue to meet their growing needs for decades to come."
As the U.S. Navy Littoral Combat Ship (LCS) program continues to mature, Rolls-Royce is seeing an increased demand for spare equipment and MRO services associated with scheduled maintenance. Each Freedom class variant of the LCS is equipped with four Rolls-Royce waterjets that were designed and manufactured on the company's Walpole campus. The new facility gives Rolls-Royce the capacity and capability to perform the waterjet MRO work in Walpole, as well.
Rolls-Royce is a global leader in propulsion equipment and continues to provide unparalleled products and services to the U.S. Navy. The company is the sole supplier of shock-rated propeller systems, which have demonstrated extraordinary levels of reliability and robustness in service. Rolls-Royce Propulsion equipment can be found on more than 95% of the U.S. Navy Surface Warfare fleet.
Tom Bell, President, Rolls-Royce Defense and Chairman & CEO Rolls-Royce North America said: "We are proud to provide the power to protect in support of our United States Department of Defense customers. This investment is a clear signal that we remain committed to meeting their needs both today and well into the future with world-class, American-made products and services."
The investment is also expected to have a positive impact on the region, bringing new business to the local economy and new high-tech, manufacturing jobs to the Rolls-Royce Walpole campus.
Mike Kennealy, Massachusetts Housing and Economic Development Secretary said: "I want to congratulate Rolls-Royce for expanding their footprint in Massachusetts, which promises to increase regional access to employment opportunities in high-tech manufacturing. The Commonwealth has made great strides in building a talented workforce and fostering innovation, and this facility ensures Rolls-Royce will continue to play an important role in our ecosystem well into the future."
About Rolls-Royce Holdings plc
Rolls-Royce pioneers the power that matters to connect, power and protect society. We have pledged to achieve net zero greenhouse gas emissions in our operations by 2030 [excluding product testing] and joined the UN Race to Zero campaign in 2020, affirming our ambition to play a fundamental role in enabling the sectors in which we operate achieve net zero carbon by 2050.
Rolls-Royce has customers in more than 150 countries, comprising more than 400 airlines and leasing customers, 160 armed forces and navies, and more than 5,000 power and nuclear customers.
Annual underlying revenue was $15.87 billion* in 2020 and we invested $1.7 billion* on research and development. We also support a global network of 28 University Technology Centres, including Purdue University, which position Rolls-Royce engineers at the forefront of scientific research.
*Based on a currency exchange rate of $1.35
About Walpole
For more than 50 years, Rolls-Royce Walpole has delivered key ship propulsor systems for our Naval Defense customers. From design and development through aftermarket support and product servicing, we provide the power that matters for our customers across a broad range of applications.
Rolls-Royce supports more than 70 navies worldwide, including our largest customer, the U.S. Navy. We provide propulsion products* for a wide range of U.S. Navy platforms including Frigates, Destroyers, Combatants, Submarines, Aircraft Carriers, Amphibious ships, Fleet Support and Auxiliary Ships, as well as U.S. Coast Guard Cutters.
*Propulsion equipment includes Controllable-Pitch Propellers, Fixed-Pitch Propellers and Waterjets.
Rolls-Royce North America
Rolls-Royce employs 6,000 people in 27 states across the U.S., literally coast-to-coast, from southern California to Walpole, Massachusetts. Rolls-Royce also supports a total of 52,100 additional jobs across the U.S., adding $8.6 billion to the nation's economy, according to a recent economic impact study. Rolls-Royce North America is a U.S.-based subsidiary with a separate U.S. board, leadership and security approved through the U.S. Department of Defense.
Rolls-Royce has invested nearly $1 billion in Research and Development in the U.S. since 2013.
View source version on Rolls Royce:
https://www.rolls-royce.com/media/press-releases/2021/28-10-2021-rr-opens-new-11-million-dollar-facility-to-support-us-navy-programs.aspx