Last Update
September 14, 2018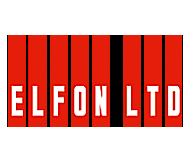 Categories
Aircraft, Helicopter, UAV, Spacecraft & related equipment
Electrical, Electronics & Electro-optics
Infrastructure, Construction & Civil Engineering
Military, Tactical, Logistic Support Vehicles & related equipment
Services (R&D, training, engineering, consultancy, …)
Ships, Vessels, Submarines & related equipment
ELFON LTD., specializes in the manufacturing of Wiring Harnesses and Electromechanical Assemblies. The company performs subcontracting of OEM parts, and manufacturing of custom parts that require high precision and special processing. ELFON LTD. also provides subcontract manufacturing for individual processes like, logistics support, kitting, and LASER marking of wire.
The services provided by ELFON LTD. are:
Concurrent Engineering with the design authority for improved manufacturability.

Rapid production line deployment and configuration change.

Sub-tier Contractor Management and Equipment Integration.
The industries to which ELFON LTD. caters are:
AEROSPACE,

LAND VEHICLE,

MARINE - SUBMARINE,

DEFENSE,

SECURITY,

COTS.
Company's Main Customers are:
LOCKHEED MARTIN,

Raytheon Missile Systems,

EADS,

KMW,

Elefsis Shipyards,

ThyssenKrupp

SAGEM

Hellenic MOD,

Hawker Beechcraft,

MBDA Missile Systems,

THALES,

ZEISS,

NATO OTAN,

LABINAL,

DASSAULT,

KONGSBERG,

NORTHROP GRUMMAN.
Company's Main Products
AEROSPACE: Wiring Harnesses and Electromechanical Assemblies. On board installation and repair.
MARINE: Installation of equipment on board surface ships and submarines. Installation of fiberoptic assemblies.
SUBMARINE: Installation of water proof connectors on electromechanical assemblies and on vessels.
LAND: Wiring Harnesses and Electromechanical Assemblies.
DEFENSE & SECURITY: Wiring Harnesses and Electromechanical Assemblies.
SPECIAL: Potting, miniature connectors, processes that require environmental control.
ELECTROMECHANICAL: Assembly of electrical and mechanical components. Co-ordination of sub-tier suppliers of many disciplines in order to deliver one, complex product.
Production
CAD (CATIA) Production of tooling.
UV-LASER marking of wire.
Automatic, computer – controlled cutting of wire.
Fiber-Optic cable termination.
NOMEX Braiding for Wiring Harness Outer Jackets.
Metal Braiding for Shielding on Wiring Harnesses & Cable Assemblies.
Polymer encapsulation of connectors.
Computerized marking & cutting of identification sleeves.
Pneumatic Crimping of lugs, terminals and contacts.
Static protected workstations.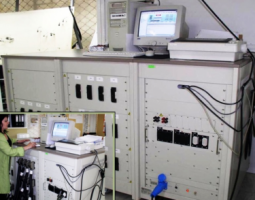 Testing & Measurement
Automatic, computer-controlled testing for harnesses/cables.
Insulation resistance, leakage & galvanic protection tests.
Applied mechanical forces, dynamic/static, insertion/extraction testing.
Crimping, mechanical and electrical (voltage drop) compliance tests.
Thermal cycle tests.
Phase lag/Phase Matching measurement.
Insertion Loss Measurements (RF & Fiber Optic Cables).
Elfon Ltd.
4-6, Kolomvou Str., Pallini, 153 51, Athens, Greece
+30 210 603 7020
+30 210 964 9833