Last Update
September 14, 2018
Categories
C4I, Communication Systems
Infrastructure, Construction & Civil Engineering
Services (R&D, training, engineering, consultancy, …)
Marac Electronics S.A., specializes in the manufacture of telecommunication systems and electronic application products, it also works as main contractor or subcontractor for all the branches of armed forces and national security services (army, navy, air force, coast guard, police, fire fighting, etc).
Company supports a wide spectrum of commercial and manufacturing activities covering the following areas:
Professional Telecommunications Infrastracture Equipment
Radio Communications equipment systems and Networks in the VHF, UHF, SHF and milimetric bands
Satelite Communications
Switching Equipment for commercial/Industrial markets
Marine Radio Communications and Navigation
Training Simulators
Measuring Instruments.
Company's capabilities include:
Telecommunications:
Telecommunications infrastructure equipment (Switching, Transmission, Cellular networks, fixed equipment, high speed data nodes, etc.)
Wireless Communication for voice and data transmission (MF-HF/SSB, VHF/FM, UHF/FM) covering the complete range of applications
Business Communications Systems (Digital PABXs based on ISDN, DECT, IP, CTI, etc.)
Marine Communications & Navigation:
Marine Radio and Satellite Communication Systems
Electromechanical Navigation Systems (Gyro Compasses, Auto Pilots, Echo-sounders, integrated navigation systems)
Training simulators for satellite communication, Navigation systems and GMDSS
Special Applications & Projects:
Geophysical, meteorological, oceanographical and environmental control systems
Testing equipment for the Electronics Industry
Scientific instruments and Electronics Lab Instruments
Special control room consoles
Clients of the company include Hellenic Police, S.H.A.P.E. (NATO), Hellenic Army, General Staff, Hellenic Air Force, Hellenic Navy, Enterprises Ship & Trad S.A Xouthos Comp Nav S.A., Fafalios Shipping S.A., etc.
The Company has been certified by MOD for military industrial security and it is listed as an official National manufacturer of Defense electronic products.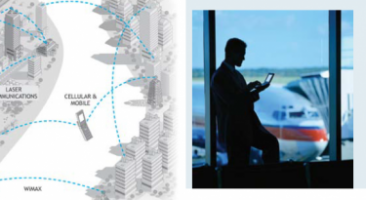 Marac Electronics S.A.
165, Marias Kiouri & Tripoleos Str., Perama, Athens, Greece
+30 210 4314361
+30 210 4314234