Last Update
April 22, 2020
Categories
Ballistic Protection
Textile, Individual Equipment, Clothing
DSM Dyneema is the inventor and manufacturer of Dyneema®, the world's strongest fiber™. Dyneema® is a polyethylene fiber that offers maximum strength combined with minimum weight. It is available both as continuous filament yarn, unidirectional sheet (UD) and ballistic tape material for use against ballistic threats. Key applications for Dyneema® range from bullet-resistant vests to helmets and anti-ballistic protection for military and police vehicles. All applications with Dyneema® benefit from its unique combination of light weight and high protective ability.
Dyneema® UD used in personal protective equipment and clothing provides increased comfort due to its lower weight, and is therefore comfortable to wear in extreme circumstances and over long periods of time. Specifically for bullet-resistant vests, the flexibility of the Dyneema® fiber allows full freedom of movement.
Body armor plates made with Dyneema® UD can be molded to fit the shape and size of the body which can then be inserted into garments. This enhances confidence and wearing comfort for those in the line of fire.
Custom shaped panel armoring for vehicles can be done with Dyneema® UD and recently with a new UHMWPE ballistic tape based technology. With the introduction of this proprietary ballistic UHMWPE tape system, DSM Dyneema provides the ideal platform for lightweight, yet highly effective vehicle armor solutions.
Furthermore, the lower weight of solutions facilitates easier field installation of the add-on armor.
Products derived from this new technology allow armor designers and decision makers to balance the requirements for better performing vehicles, increased payloads, and room for future weight growth.
Dyneema® is a light weight, cost effective alternative to metal armoring to protect occupants from direct fire, landmine and improvised explosive device (IED) threats.
Certificates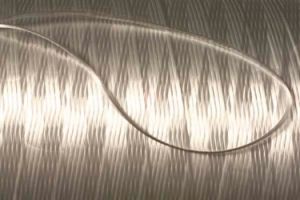 DSM Dyneema B.V.
Urmonderbaan 22, 6167 RD Geleen, Urmond , The Netherlands
+31 (0)46 750 65 55