Last Update
September 14, 2018
Categories
Aircraft, Helicopter, UAV, Spacecraft & related equipment
Maintenance Repair Overhaul and Logistics Support
AAR Aircraft Component Services Amsterdam in Hoofddorp, the Netherlands, specializes in overhaul, repair and maintenance of aircraft components. In the military field the company has built up an extensive experience in servicing components of the F16 fighter aircraft for air forces in Europe, the United States and other F.M.S. customers. But also other aircraft type components like for the C130, Chinook Helicopter, various transport aircraft and helicopters are being serviced.
In general AAR inspects, repairs, overhauls and tests pneumatic components, hydraulic components, electric and electrical components, fuel components, mechanical components and instruments. F16 components serviced by AAR include the Jet Fuel Starter, the Accessory Drive Gearbox, the Emergency Power Unit, the Convergent Exhaust Nozzle Control System, and the Power Take Off shaft.
Also AAR designs and manufactures complete test stands for above components, and supplies those with training for engineers and complete spare packages. Universal hydraulic and fuel test stands, generator test stands, electrical test stands have all been designed tailor-made and supplied to customers worldwide.
The total AAR group are 33 companies in the U.S.A., Europe and Asia Pacific, active in manufacturing, trading and servicing for the aircraft market and defense organizations. Also financing and aircraft trading and leasing belong to the activities. Totally the company has two million square feet operating space.
In addition to AAR in Hoofddorp the total group overhauls and repairs airframes, landing gears, cockpit instruments and avionics, hydraulic and pneumatic components, and repairs and refurbishments of engine components. This puts AAR in a position to offer complete custom-designed maintenance and logistic programs whereby one of the companies can act as a single point of contact to service complete component packages for an aircraft thereby relieving procurement organizations from the burden of having to deal with many different vendors.
AAR OVERVIEW
57 years as market leader

NYSE: AIR

6,000 employees strong

Over 3,000 customers worldwide

FAA, EASA and CAA Certified (where applicable)

ISO 9001-2000 registered (where applicable)

AS9100 manufacturing certified (where applicable)

Global presence

Profitable 55 of 57 years in business
AIRCRAFT COMPONENTS
Facilities in Amsterdam, New York & London
Approved capability on over 6,000 different components
Avionics
Instruments
Gyros
Electrical
Pneumatics
Hydraulics
Mechanical
Fuel
Galley equipment
Complete range of services and support solutions
Guaranteed service levels
Customer-tailored pricing
Internal engineering and DER capability
Inventory leasing and pooling
On-site aircraft check support
Web-based customer access for quoting approval, order tracking and component status
Major Airframe Capabilities
Airbus 300, 310, 320 Family
ATR 42, 72
BAe146, RJ85
Boeing 717, 727, 737, 737NG, 757, 767 and 747
C-130
CRJ 100, 200
Dash 8
EMB 120, ERJ 145
F16
Fokker 27,28, 50, 70 and 100
MD80 Series
Saab 340
Contact info #1
P.O. Box 52 - 2130 AB Hoofddorp - The Netherlands
Aviation Supply Chain
AAR provides high-quality aircraft and engine parts supporting a broad range of commercial, regional and military operators and offers a full range of related parts services including just-in-time delivery, parts exchange and end-to-end supply chain management programs.
Engine Parts Supply
Largest independent supplier of aircraft engine components and inventory management.
Customized programs for:
Parts supply
Inventory management
Scrap replacement
Just-in-time delivery
Repair & exchange
Onsite warehouse management
Only FAA approved, fully traceable products used.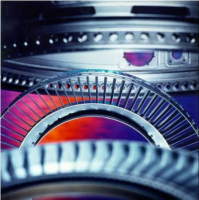 Airframe Parts Supply & Repair
Airframe parts material services
Aircraft check management
Component exchange
Excess/surplus disposal
Integrated supply programs
Inventory management

Forecasting
Planning
Provisioning

Leasing
Repair/warranty management
Parts kitting
Wholesale distributor of factory new parts to commercial, business and general aviation

Airframe, ducting, interiors and de-ice
Avionics
Battery, lighting, electrical
Instruments and fuel systems
Paints, chemicals & tapes
Power plant, filters, & ignition systems
Safety & emergency oxygen
Shop tools & ground support equipment
Wheels & brakes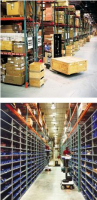 Customers
AAR's customers list include:
Airlines
Air France
Air New Zealand
Alaska Air Lines
Alitalia
American Airlines
America West
Asiana
British Airways
China Airlines
Delta Air Lines
Eva Airways
JAL
KLM
Korean Air
Lufthansa
SAS
Shanghai Airlines
Singapore Airlines
Southwest Airlines
Tap Air Portuga
lUnited Airlines
OEMs/MROs
Airbus
Alenia
Avio
BAE Systems
Bombardier
Boeing
EADS
GE
Gulfstream
HAECO
Hamilton Sundstrand
Honeywell
IHI
L3 Communications
Lockheed
MTU
Northrop Grumman
Pratt & Whitney
Sikorsky
Cargo Carriers
Government
Japanese Defense Agency
UK Ministry of Defence
US Department of Defense
US Government
United States Alliance
AAR Aircraft Component Services – Amsterdam
Kruisweg 705, 2132 ND , Hoofddorp, The Netherlands
+31 20 655 22 22