Categories
Electrical, Electronics & Electro-optics
IT, Computing and Software
Services (R&D, training, engineering, consultancy, …)
OSPL Nederland B.V., is a manufacturer and supplier of TEMPEST, Rugged and secure equipment to the Ministry of Defence and Government Agencies both nationally and internationally.
OSPL has in the last years undergone significant changes with a new ownership, management structure and premises. The success of this new management and ownership has allowed OSPL to invest heavily in new products, equipment and manpower resulting in OSPL now being at the forefront of its industry.
As part of its core capability, OSPL operates and manages a TEMPEST test chamber which is approved and supported by the Netherlands National Comsec Agency, [NL NSA].
Utilising the latest FSET receiver technology, together with a current facilities qualification certificate this chamber is capable of performing TEMPEST testing to the highest NATO TEMPEST standard, SDIP-27 level A.
In addition to its range of Rugged and TEMPEST equipment, OSPL also provides:
• TEMPEST test services
• Ruggedisation capability
• Security Consultancy
• Installation and Maintenance services
OSPL is a NEN-EN-ISO 9001:2008 certificated company.
As a NATO BOA listed company, OSPL is a competent and trustworthy source for all TEMPEST requirements.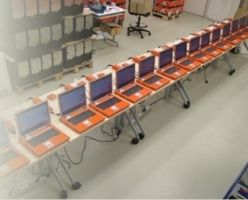 Security Consultancy
OSPL Netherlands, being staffed by CESG, [UK NSA], trained TEMPEST professional is able to offer security consultancy, advising customers on all aspects of information security.
The company's combined experience and expertise, built up over many years, means that it can provide clients with an unbiased assessment of their security requirements, installation or disposal.
Tempest
It is a little known fact, that all electrical and electronic equipment produces unintentional radiation, which could be intercepted by a receiving device some distance away from the equipment. TEMPEST is defined as the study of the emission of unintentional protectively marked from an equipment or system. If these emissions were intercepted and analysed they could reveal compromising emanations and thus the protectively marked data. [Source: CESG UK 2007].
When it comes to TEMPEST protected equipment, OSPL offers state-of-the-art solutions that provide the required level of TEMPEST protection needed to meet the tough demands made by Governments, Military and various branches of industry alike. OSPL has both the skills and experience to engineer the right solution for any information-security concept.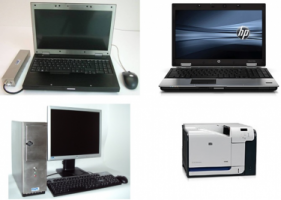 Ruggedised
Given the nature and location of current Military and Government deployments throughout the world, there is an obvious need to deploy equipment that can withstand these harsh environments; OSPL can provide customers with a comprehensive range of rugged equipment designed and proven to MIL-STD 810F.
As with the TEMPEST products, if customers' individual rugged requirements cannot be met from one of the company's current products, OSPL has the capability and expertise to develop a custom made solution for them.
Tempest Ruggedised
Given the multi-national content of current deployments and the length of time troops are located in any one place, there is an increased need for both TEMPEST and rugged disciplines to be incorporated into Government and Military IT solutions.
OSPL can provide customers with range of combined TEMPEST and ruggedised equipment that offers the highest level of information security, whilst also being able to withstand the harshest of operating environments.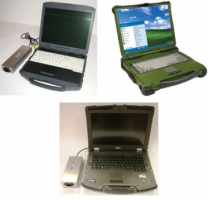 OSPL Nederland B.V.
Zandstraat 20, 5683 PL, Best, The Netherlands
+31 499 327326 
+31 499 327417 
info@ospl.nl