Last Update
September 14, 2018
Categories
C4I, Communication Systems
IT, Computing and Software
Info-Quest S.A., is active in the fields of IT and Telecommunications. Its Defense activities include the development of tactical and strategic C4I systems and Reconnaicance systems, logistic support systems, simulators in co-operation with other companies etc.
It offers solutions like:
Systems Integration: Info-Quest specializes in the IT Systems Integration, designing, implementing and supporting technological infrastructure solutions on IBM, HP & SUN platforms.
Datacom & Enterprise Voice Solutions: It supports both conventional communication infrastructures, such as multiple protocol support for corporate networks and telephone switchboards, as well as advanced communication solutions, including VPNs, wireless networks, converged voice and data networks, storage networks, optical networks, content networks, call centers and contact centers.
Access Solutions: The Access Solutions provided by Info-Quest has an advantage of the Citrix Access Platform. The advanced technology of Citrix Systems allows a company or organization to manage all its applications from a central location and access them from anywhere. It makes management much simpler, optimizes performance, maximizes security and considerably reduces telecommunication costs.
Security Solutions: It designs and implements security solutions for the IT and network infrastructures of medium-sized and large enterprises. The solutions cover the areas of user identification and access control, single sign on, threat management, and security monitoring and control and security information management.
It has also developed an extensive range of services covering all phases of the security cycle, including:
Risk evaluation and assessment services
Solution design for the security of information, systems and applications of Heterogeneous IT infrastructures, network security architecture,
Analysis and redesign of existing infrastructures
Security deployment services
Management and support services
Infrastructure Management Solutions: It implements integrated solutions for the management of operating infrastructures, using application suites such as HP OpenView and CA Unicenter.
Info-Quests has cooperation with companies such as HP, IBM, Lenovo, Sun Microsystems, Acer, Wyse, Intel, Microsoft, Citrix, Symantec, CA, Autodesk, Cisco Systems, Avaya, 3Com, Polycom, Hitachi, NEC, Merlin Gerin, APC ensures a wide choice for customers, plus the quality and reliability required by today's demanding user.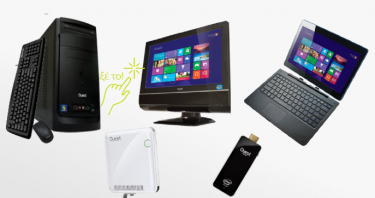 Info-Quest S.A.
Argiroypoleos 2A, 17676, Kallithea, Athens, Greece
+30 211 9991400
+30 211 999 1499
marketing@info.quest.gr