Last Update
February 19, 2021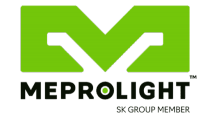 Categories
Electrical, Electronics & Electro-optics
Radar, Sonar, Navigation, Targeting, Surveillance
Meprolight, is an Electro-Optics company, developing, manufacturing and marketing systems for infantry, armed forces, law enforcement agencies and civilian markets since 1990.
Meprolight provides comprehensive solutions with a wide array of combat-proven products:
Optics - Optical, electro-optical sights and devices
Thermal - Uncooled thermal weapon sights
Night Vision - Sights and devices
LRF - Laser rangefinders, hand held rangefinders and fire control systems
Tritium - A variety of self-illuminated night sights and other tritium products
All of Meprolight's products undergo meticulous quality assurance according to international standards. The products are fully certified to ISO-9001:2008, complying with NATO and US military specifications and International MIL Standards. State-of-the-art technology combined with high reliability and simplicity of use have made Meprolight the vendor of choice among military forces, law enforcement agencies, defense agencies and weapon manufacturers.
Meprolight is a member of SK Group, a leading global defense and security group of companies comprising Israel weapons industries - IWI Ltd. (firearms manufacturer), Camero -Tech (through-the-wall sensing), Israel Shipyards (ship manufacturing and repair), Uniscope (optical periscopes) and more.
In 2014, following the approval of the appropriate authorities of the State of Israel, the operations and assets of the company New Noga Light (2000) Ltd. were acquired by Meprolight. Meprolight has added Noga Light (2000) products to its current product portfolio and is prepared to receive new orders for the supply of New Noga Light products.
Meprolight Ltd.
P.O.Box 26. 4 Hahadas Street, Or-Akiva Industrial Park, 3065001, Akiva, Israel
+972 4 6244111
+972 4 6244123
Sales@meprolight.com