Last Update
August 21, 2019
Categories
C4I, Communication Systems
Electrical, Electronics & Electro-optics
IT, Computing and Software
Maintenance Repair Overhaul and Logistics Support
Services (R&D, training, engineering, consultancy, …)
Training & Simulation
GMV, is a privately owned technological business group with an international presence. Founded in 1984, GMV offers its solutions, services and products in very diverse sectors:
Aeronautics,
Banking and Finances,
Space,
Defense,
Health,
Security,
Transportation,
Telecommunications, and
Information Technology for Public Administration and large corporations.
The Company's goal is to support its client's processes by dint of technologically advanced solutions, providing integrated systems, specialized products and services covering the whole life cycle. These range from consultancy and engineering services up to the development of software and hardware, the integration of turnkey systems and operational backup.
Contact info #1
Head of DepartmentAerospace, Security & Defense
GMV-SKYSOFTTorre Fernao de MagalhaesAv. D. Joao II Lote 1.17.02, 7? Andar1998 - 025, Lisboa, Portugal
SIMULATED INTEGRATED MODULAR AVIONICS
SIMA (Simulated Integrated Modular Avionics) is a simulation environment for Integrated Modular Avionics (IMA) based on the ARINC 653 standard. SIMA provides robust partitioning, including time partitioning, on top of the Linux operating system.
By strict and proven conformance to the ARINC 653 specification, SIMA guarantees equal behavior of applications on the development host and the target platform. In a context of growing complexity and cost of avionic systems, SIMA is a non expensive alternative for debugging, testing, simulation and training of IMA systems.
Product informational files
AUTOMATIC IDENTIFICATION SYSTEM
AIS (Automatic Identification System) products of GMV offer a wide range of benefits to the Maritime Administrations, Port Authorities and Logistics Operators placed in the ports. The AIS system is a continuous and autonomous communication system that works in the VHF band of the mobile maritime sector; it is capable of exchanging information about identification, position, course, speed, and other data amongst vessels and coastal stations.
It has capacity to manage multiple reports and to update frequency and is based on the SOTDMA (Self-Organising Time Division Multiple Access) technology.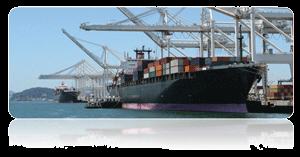 ADVANCED COMMAND AND CONTROL SYSTEM
SIGMA (Generic Advanced Command and Control System) includes the following components:
Data Management Module as per MDC2ET, ATCCIS, …
Interface module with COE tools and interoperability with other systems
Communications management module (PR4G, RBA, LAN)
Sensor management module (GPS, range finder, radars, etc)
GIS presentation and overlapping management module
Operation and mission planning and plan generation module
Operations conduct and replanning module
Mission analysis module
Integrated logistics support module
SIMULATION
GMV is involved in different simulation area activities, developing the following technical competencies:
Physical and mathematical modeling of complex electromechanical and electronic systems in their operating environment (such as atmosphere models, radioelectric environment models, etc.).
Development of simulation software for implementing the above models both for offline and real time operations.
Real-time operating systems.
Development of real-time simulation software kernels.
Simulation analysis tools (such as Monte-Carlo analysis techniques, simulation session storage and playback, statistics techniques, etc.).
4th-Generation Simulation Tools and Languages (such as SIMMOD, SIMSCRIPT, MODSIM, MATLAB/SIMULINK).
Operational research techniques.
Hardware-in-the-loop design simulation techniques.
"What-if" analysis techniques
DATA & INTELLIGENCE SIGNALS
GMV has developed the following technological competencies in this field:
Development of data processing centers with application of data mining techniques.
Development of data models.
Development of data merging applications.
Development of telecommunications signal automatic analysis and evaluation systems.
C3I SYSTEMS
GMV has developed different capabilities applicable to C3I systems, including:
Planning, monitoring and mission control systems, fully applicable to these systems, such as operational planning techniques, simulation techniques for decision-aid implementation, remote-data-based alarm detection and management techniques, distributed and semi-distributed remote control system techniques, etc.
Design and management of civilian and military communications systems. In the military setting, GMV has experience integrating frequency-skip feature radios with its command and control systems.
Public network secure data communications systems that may enable the reduction of the cost of developing and implementing future C3I systems and their integration with other international systems.
Operator data display using state-of-the-art ergonomic techniques, synoptic generation, graphic animation, etc.
Geographic information systems (GIS) in which the company even has proprietary products especially adapted to command and control system development.
Design of complex data management models and in-depth knowledge of the most common military data models (ATCCIS, MCCIS, ASCA, Adap-3).
Development of critical real time software for secure applications.
Command and control system interoperability.
Thus, for instance, PCGACA system is level-five interoperable with the Spanish Army's Command and Control System. PCGACA is also ASCA interoperable, as shown in JWID-2003, exchanging data with Raytheon's AFATDS system.
ON-BOARD EQUIPMENT, AVIONICS SOFTWARE AND TEST BENCHES
GMV has the following technical competencies in this area:
Test sequence definition and specification software.
Test bench automatic control software, including equipment or test system bound stimulus generation and analysis of their responses.
Hardware/software interfaces for test equipment, system excitation and measurement of their responses.
Simulation of test equipment or system operating environment.
Real and deferred time test result capture and analysis software.
Test specification languages, including natural-language-to-test-operation language converters.
Data acquisition card specification, management, configuration and programming.
Commercial programming and development environment management: LabWindows/CVI, LabView, etc.
Standard bus management for data acquisition and instrumentation: VME/VXI, Compact PCI/PXI, GPIB, etc.
SPACE MILITARY APPLICATIONS
Using GMV's knowledge and significant role in the area of satellite navigation and its key position in major European navigation initiatives and programs, GMV has developed proprietary technology with direct application to the defense area. The most significant of these technologies include:
Spectrum use optimization for satellite radio-navigation signals.
Integrity and WADGPS signal generation, complementary to basic radio-navigation signals, for enhancing basic critical application system performance.
Multifrequency and multistandard receiver processing software (such as GPS + GLONASS + EGNOS).
Relative, and cinematic differential processing of satellite radio-navigation signals for enhancing GPS system performance enabling its use in applications such as topography, unprepared runway and mobile platform aircraft approach and landing aid (such as carrier ships), rocket launcher tube and other systems orientation determination, other radio aid system calibration, etc.
Localization-communication system integration for fleet management optimization.
GPS-UTC time base use for synchronization applications in TDMA communication schemes
PERIMETER MONITORING AND ACCESS CONTROL SYSTEMS
GMV has experience in the development and integration of systems that allow complete management control of guest, personnel and vehicle access into buildings, as well as other types of facilities such as ports or ships. In this area, GMV provides a completely open, totally integrated solution in compliance with all the functions and needs requested by the client.
GMV Innovating Solutions S.L.
Avda. D. João II, Nº 43, Torre Fernão de Magalhães, 7º, 1998-025, Lisboa, Portugal
+351 21 382 93 66
+351 21 386 64 93