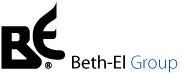 Categories
Founded in 1974, Beth-El Zikhron Yaaqov Industries Ltd. has been a leading designer, developer, and manufacturer of ventilation, CBRN (Chemical, Biological, Radiological and Nuclear) protection systems, blast protection equipment, air-cleaners for heavy engines, and medical isolation systems.
Being almost 100% vertically integrated, Beth-El develops and manufactures an entire line of sub-components and keeps all technologies in-house, beginning with electrical motors, blowers, metal bending and forming, CNC-punching, CNC-milling, CNC-turning, robot welding, as well as plastic and polymer processing, gear cutting, aluminium die casting, plastic injection moulding, vacuum forming, surface treatments, powder coating and CARC finishing, electrical / electronic components and PCB, and software programming, etc.
This includes even tools and other apparatuses for production and prototyping, such as moulds for plastic and aluminium and blanking and drawing dies, etc.
Controlling all these technologies in-house, Beth-El Zikhron Yaaqov Industries Ltd. is able to tailor products exactly to customer needs, balancing trade-offs carefully, and providing a holistic solution to the customer.
Beth-El Zikhron Yaaqov Industries Ltd. has maintained the highest certification levels with the certified quality assurance program (ISO 9001) since 1995. Additionally, Beth-El has undergone successful quality control audits from several other highly regarded international companies and authorities. Certified for compliance with AQAP-2110 and MANHAR level A, which is the highest level of quality assurance of the Israeli Ministry of Defence, Beth-El is listed as a supplier, and also holds the NATO supplier's code manufacturer (NSCM) number SH785. All systems are tested and certified by relevant authorities, such as the Standards Institution of Israel, Israeli Civil Defence Command, Israeli Institution for Biological Research, U.S. Army Research, Development and Engineering Command – Edgewood Chemical and Biological Centre, the German Armed Forces Scientific Research Institute for Chemical and Biological Research (WIS), the Swiss Federal Office for Civil Defence (BZS), the TNO laboratories, and many other institutes and armies.
With systems in operational use all over the world (more than 80 countries), having provided for diverse and the most unique needs of civilian and military customers – combining system design, integration, and application – and with the experience of mass use, deployment, and battle-operation of, concurrently, tens of thousands of its systems, Beth-El Zikhron Yaaqov Industries Ltd. has become one of the most experienced companies in its field.
Beth-El Zikhron Yaaqov Industries Ltd.
P.O. Box 166, 1 Avshalom Road, 30951, Zikhron Yaaqov, Israel
+ 972-4-629 9999
+972 4 629 9900