Last Update
April 3, 2020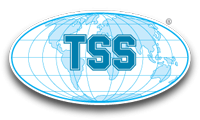 Categories
Ballistic Protection
Electrical, Electronics & Electro-optics
Military, Tactical, Logistic Support Vehicles & related equipment
The speciality of TSS International B.V. is: Armour Mobility. Based in Barendrecht, the Netherlands, decades of experience has helped family business TSS to a leading position in the European market of vehicle mobility products. As an official distributor of Rodgard, Hutchinson, MOV'IT, B&G Electronics, SkyDex and Téleflow, TSS supplies mobility for countless civilian and (para)military applications.
Rodgard Runflat Systems are mainly fitted on any vehicle which cannot afford to stand still due to one or more flat tyres. Many military vehicles such as the Patria, Fennek, Bushmaster, MB G and Boxer use TSS-supplied Hutchinson VFI Runflats, which meet NATO Finabel A20A (20A5) runflat standards. These practically indestructible runflat inserts function as a Bead Lock, too. Combining Hutchinson VFIs, 2-piece rims and Téléflow Central Tyre Inflation Systems assures an uncompromised off-road mobility for the toughest of conditions.
With "civilian" armoured vehicles (CAVs) becoming heavier and heavier due to increasing threats, TSS has developed Heavy Duty Wheels in 18" and 20", with TüV-verified payloads of 1600 and 1800kgs. MOV'IT Security Brakes are engineered specifically to allow 6-ton CAVs such as the Toyota LC200, Nissan Patrol, Chevrolet Suburban and many others, to stop safely and reliably.
TSS ProtecTank® is a self-sealing and/or explosion-suppressant and flame retardant protection for fuel tanks. This innovative solution can replace the heavy steel which is often used to protect the fuel tank, saving a large portion of weight. TSS ProtecTank® can be made to measure for civilian and military vehicles.
In case of an under-vehicle IED explosion, SkyDex shock mitigation mats act as an energy absorber between the vehicle occupants' feet and the fast-moving armoured steel floor of the vehicle. Injury risk is decreased from 100% to 10%. Battle-proven and widely (retro-)fitted in the US Army's MRAPS.
Finally, B&G Vehicle Intercoms provide true two-way communication with the vehicle surroundings from within the confined safety of the armoured vehicle. The intercoms are customisable with sirens, grill-lights, PA-strength speakers, and an active battery monitoring system to assure your (multiple) batteries are always ready to use.
Contact info #1
P.O. Box 2013 - 2991 DA Barendrecht - The Netherlands
Contact info #2
P.O. Box 2013 - 2991 DA Barendrecht - The Netherlands
Dutch Ministry of Defence
Runflat mobilization of military vehicles: Advise and delivery of fully assembled wheel/runflat combinations for military vehicles.
German vehicle OEM
Custom made protected fuel tank: For a large German OEM car manufacturer, TSS developed a Protected Fuel Tank to the exact specifications of their new armoured vehicle.
TSS International B.V.
Visiting: Zuideinde 30 34 2991 LK, Barendrecht, The Netherlands
+31 180 618 922
+31 180 611 326
sales@tssh.com